Britain's Gass, Iranian Diplomats Conferred on Bilateral Ties
TEHRAN (Tasnim) - British Foreign Office Political Director Simon Gass paid a visit to the Iranian capital, Tehran, and met with a number of foreign ministry officials.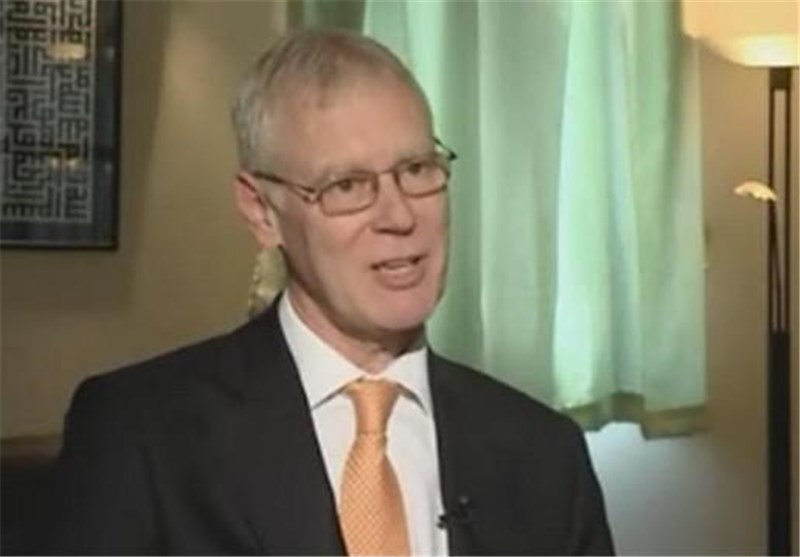 At the meetings, the two sides discussed the two countries' ties in economic, political, regional and international fields.
In a meeting with Iran's Foreign Ministry's Director General for West European Affairs, the two sides exchanged views on different aspects of mutual cooperation after the resumption of the activities of the two countries' embassies in Tehran and London, specially after the implementation of the nuclear deal between Iran and world powers.
Economic, trade and consular cooperation as well as reciprocal political visits by the two countries' officials were discussed at the meeting.
Iran and world powers started the implementation of the deal, also known as Joint Comprehensive Plan of Action (JCPOA) this Saturday. The deal has terminated all nuclear-related sanctions against Iran.
Gass also met with Deputy Foreign Minister for European and American Affairs in which they discussed opportunities created by the JCPOA's implementation.
The British diplomat also met with Deputy Foreign Minister for African and Middle Eastern Affairs Hossein Amir Abdollahian in which they discussed developments in region, including Syria, Yemen, Bahrain and Iraq.
Earlier, British Prime Minister David Cameron had a telephone conversation with Iran's President Hassan Rouhani during which Cameron had emphasized the need for Tehran and London to boost their ties and consultations on regional issues.
Elsewhere in his remarks, Cameron said the visa section of the British embassy in Tehran will start its work in the near future.