All of Iran's Main Objectives Achieved in Nuclear Deal: Rouhani
TEHRAN (Tasnim) – Iranian President Hassan Rouhani on Thursday hailed as "one of Iran's biggest successes" the nuclear deal with world powers whose implementation started a few days ago, saying that the country managed to achieve all of its major goals in the JCPOA.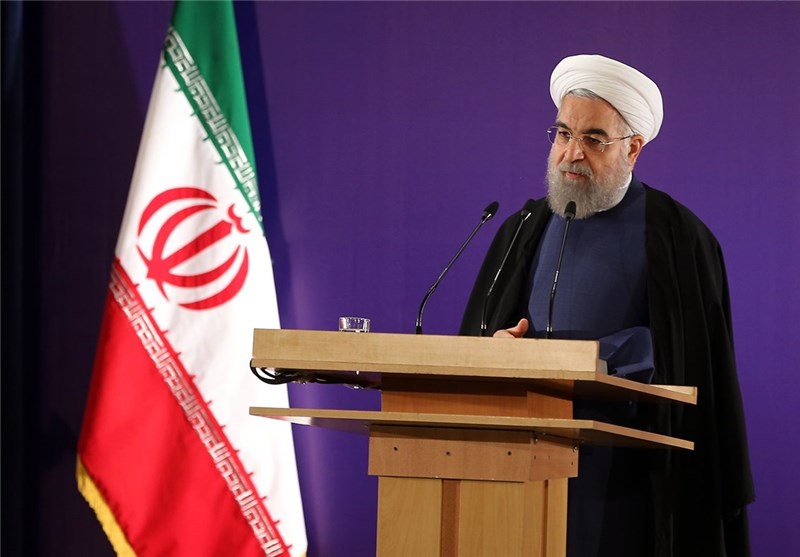 "The success of the Iranian nation in this case was one of the biggest achievements of not only the Islamic Iran, but also all developing countries, against big powers," Rouhani said in an address to a conference here in Tehran.
"Given the termination of anti-Iran sanctions, we achieved all of our main objectives in the nuclear negotiations almost without any exception," the Iranian president added.
In this significant national and international case, all of Iran's long-term and main goals had to be met and were met, Rouhani said, stressing that the termination of nuclear-related sanctions and UNSC resolutions were among Iran's main demands in these talks.
"The negotiations bore fruit after 30 months of tough talks," he noted, adding that he was close to order the cessation of negotiations three times.
President Rouhani's remarks came after Iranian Foreign Minister Mohammad Javad Zarif and European Union's Foreign Policy Chief Federica Mogherini announced in a joint statement on Saturday that the implementation of the nuclear deal has officially been started.
The announcement was made after the International Atomic Energy Agency (IAEA) confirmed Iran's commitment to the Joint Comprehensive Plan of Action (JCPOA).