US Forces Leave Iranian Navy Drill Zone after Warning
January, 27, 2016 - 14:29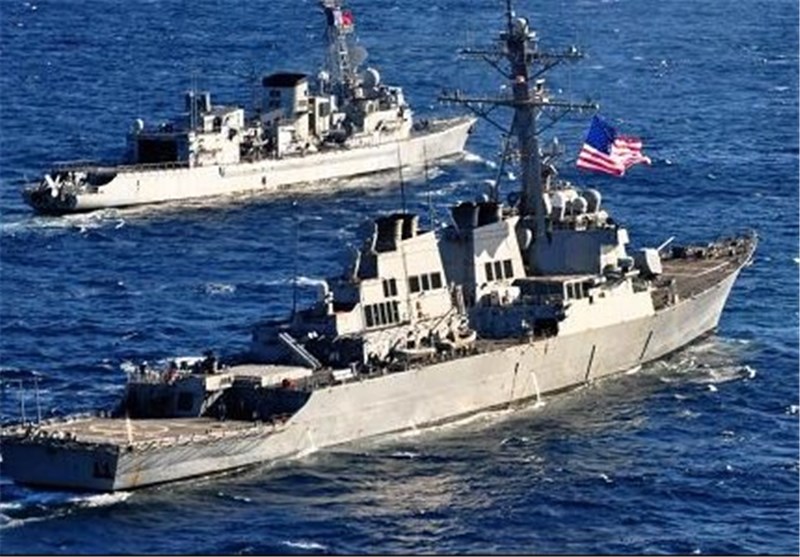 TEHRAN (Tasnim) – Iranian naval forces engaged in a war game in the country's southeastern waters shooed away a US warship and a fighter jet that had been approaching the drill zone.
The situation became normal on Wednesday after the US forces were given a warning and left the zone immediately.
Navy commanders told Tasnim that the American warship and aircraft began to make "provocative" moves after approaching the war game zone, but had to go away from the area after the Iranian military forces issued a decisive warning.
On Tuesday, too, the Iranian Navy had warned a number of military vessels belonging to the Western coalition to leave the drill zone.
The main stage of the massive exercise by the Iranian Navy kicked off on Wednesday morning in the country's southeastern waters, stretching over an area from east of the strategic Strait of Hormuz to the northern parts of the Indian Ocean.
Code-named "Velayat 94", the naval drill covers an area of around 3 million square kilometers, down to the 10-degrees latitude, north of the Indian Ocean.