UN Chief Calls on Tehran, Riyadh to 'Compromise'
TEHRAN (Tasnim) – United Nations Secretary-General Ban Ki-moon on Monday urged Iran and Saudi Arabia to "compromise" with each other and help defuse tensions in the Middle East.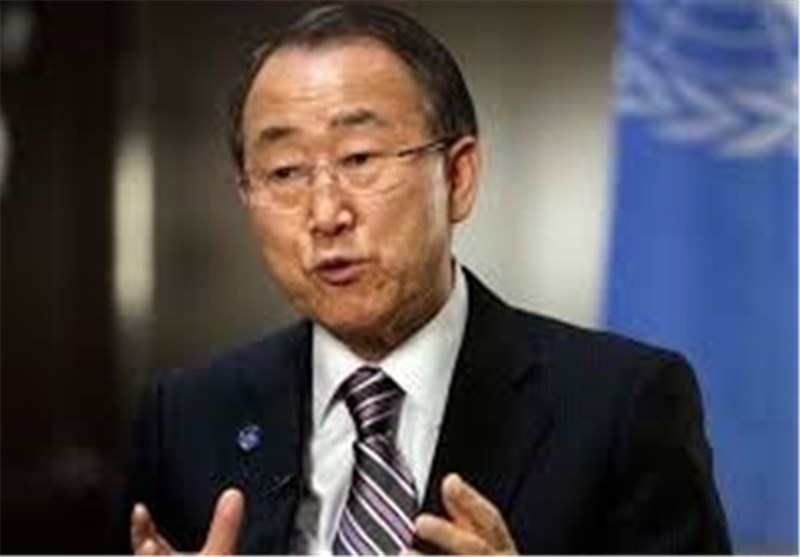 "I hope that both Iran and Saudi Arabia, despite mistrust and difficulties, will bring realism, responsibility and compromise to their dealings, and to the region," Ban said in a speech in Oman's capital Muscat, according to the UN press office.
Tensions ran high between Iran and Saudi Arabia in the past month mainly due to Riyadh's execution of prominent Shiite cleric Sheikh Nimr al-Nimr, and a subsequent attack by outraged Iranian protesters on the Saudi embassy in Tehran.
On January 2, Saudi Arabia executed Sheikh Nimr, among dozens of others. The execution ignited widespread international condemnation, from both political and religious figures.
The next day, furious demonstrators in the Iranian cities of Tehran and Mashhad stormed Saudi Arabia's diplomatic buildings in protest at the execution of Sheikh Nimr.
Although Iranian officials criticized the embassy attack and police arrested dozens involved, Saudi Arabia cut off diplomatic relations with the Islamic Republic.