US Republicans Had Urged Iran to Delay Prisoner Swap, Shamkhani Says
February, 11, 2016 - 13:02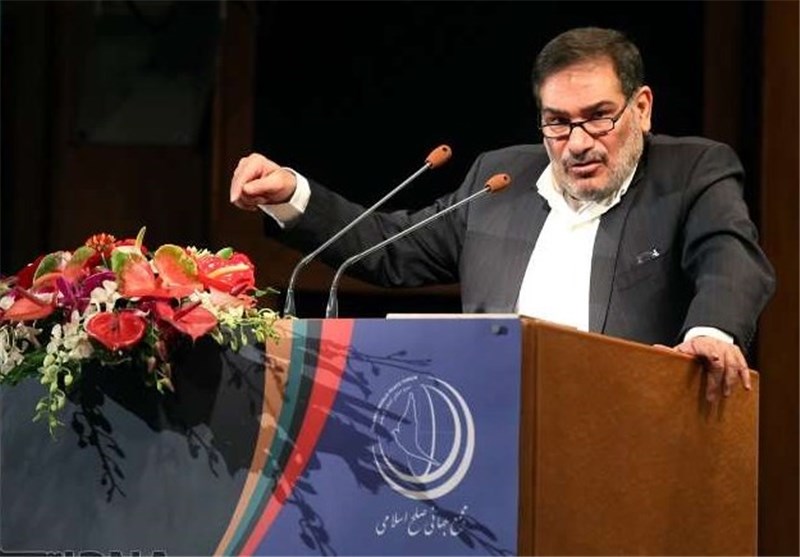 TEHRAN (Tasnim) – Secretary of Iran's Supreme National Security Council (SNSC) Ali Shamkhani said a recent prisoner exchange between Iran and the US went ahead as planned despite calls by Republicans for a delay until US presidential elections.
"In the course of the talks for exchanging prisoners, the Republican rivals of the current US administration who claim to be humanitarians and advocates of human rights sent a message telling us not to release these people (American prisoners) and continue this process (of talks) until the eve of US presidential elections," Shamkhani said Thursday in an address to a rally held in the central city of Yazd to mark the 37th anniversary of the 1979 Islamic Revolution's victory.
"However" he said "we acted upon our independent resolve and moved the process forward."
Iran's move to exchange prisoners was based on the country's humanitarian approach and was made in accordance with ensuring the country's interests and securing the release of Iranian citizens in the US, he added.
Shamkhani underlined that on the issue of prisoner swap, Iran proved that it is not influenced by any foreign or domestic pressure but acts against spies and infiltrators decisively.
Iran on January 16 released four prisoners with dual citizenship based on a decision by the country's Supreme National Security Council within the framework of a prisoner swap.
Amir Mirzaee Hekmati, Jason Rezaian, Saeed Abedini, and Nosratollah Khosravi who hold US citizenship were among the released prisoners.
On the same day, 7 Iranian nationals imprisoned in US jails were released as per the prisoner swap.
The release of the inmates came hours before the official start of a nuclear deal finalized by Iran and the Group 5+1 (Russia, China, the US, Britain, France and Germany) back in July 2015.
With the enforcement of the deal, known as the Joint Comprehensive Plan of Action (JCPOA), all nuclear-related anti-Iran sanction were terminated.