North Korea Fires Projectiles into Sea after UN Passes New Sanctions
TEHRAN (Tasnim) – North Korea fired six short-range projectiles into the Sea of Japan Thursday, just hours after the United Nations passed sweeping new sanctions against Kim Jong Un's regime as punishment for its recent nuclear test and missile launch.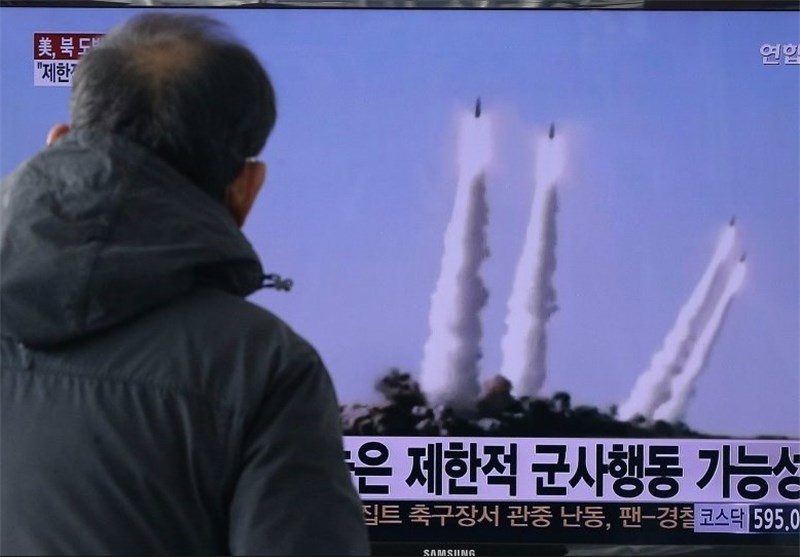 It was not immediately clear whether the projectiles were rockets or short-range missiles, but South Korea's defense ministry said that they were fired from Wonsan, the port city on North Korea's east coast, at about 10:00 am local time.
They flew as far as 100 miles before falling into the sea, according to local reports, AP reported.
An investigation was underway to determine what the projectiles were, ministry spokesman Moon Sang-gyun told reporters in Seoul.
On Wednesday afternoon in New York, the UN Security Council unanimously adopted harsh sanctions against North Korea, imposing some of the strongest measures ever used to pressure Pyongyang to abandon its nuclear weapons program.
The new sanctions require cargo inspections for all goods going in and out of North Korea by land, sea or air, and choke off supplies of most aviation fuel for its armed forces.
They also ban the sale of all small arms and conventional weapons to Pyongyang and prohibit transactions that raise hard cash for North Korea through sales of its natural resources.
The tough new measures — which won the support of China and Russia, North Korea's neighbors and closest allies — come after several provocations from the regime this year.
In January, Kim ordered North Korea's fourth nuclear test, and its first in three years. Pyongyang claimed it had detonated a hydrogen bomb, which would be exponentially more powerful than a traditional atomic weapon, but analysts said these claims appeared vastly exaggerated.
As the Security Council prepared to vote on the resolution Wednesday, North Korea's media reported that Kim had visited a factory that produces ballistic missiles and subsystems.