Iran's Zarif Warns Neighbors against Creating Tension in Mideast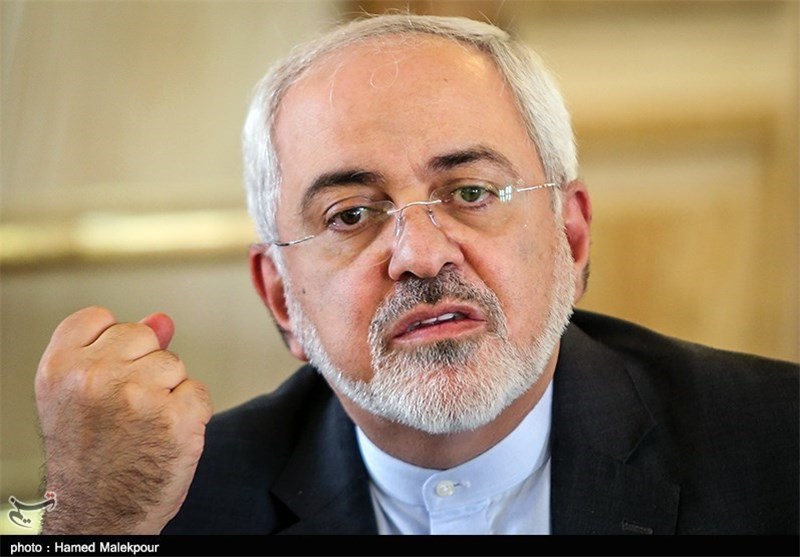 TEHRAN (Tasnim) – Iranian Foreign Minister Mohammad Javad Zarif denounced a recent move by the Persian Gulf Cooperation Council (PGCC) to label the Lebanese Resistance Movement, Hezbollah, as a terrorist group, and urged Arab neighbors to avoid exacerbating the ongoing tensions in the region.
"Certain countries in our region, particularly Saudi Arabia, have been adopting wrong policies, and are seeking to create tension and insecurity in the entire region," Zarif said in a Saturday joint press conference with his Maltese counterpart George Vella here in Tehran.
These policies only please the Zionist regime, and arise hatred among all freedom-seekers of the Arab world, the Iranian foreign minister added.
"Hezbollah is the only organization that managed to defend Lebanon's territorial integrity against the Zionist regime's aggressions, and expelled the occupiers from Lebanon's territory," Zarif said.
Such moves as the recent statement by the PGCC are not only condemned and invalid, but they also reveal the destructive role played by those who pursue such measures, he added.
"We have repeatedly encouraged our neighbors to turn to dialog, positive interaction, good neighborliness, and avoidance of moves that fan the flames of violence and tension in the region," Zarif stressed.
He went on to say that the repercussions of previous wrong policies are evident in Syria and Yemen today, and they had better abandon such measures and turn to dialog and good neighborliness before the flames go out of control and burn themselves.
Vella, for his part, referred to Hezbollah as a long-standing member of the Lebanese cabinet, and called for increased unity among the Lebanese in this issue.
"We should not seek to create gaps in this country," Malta's foreign minister noted, reiterating that what the Arab country needs is unity and solidarity.
The Arab monarchies of the Persian Gulf on Wednesday declared Hezbollah movement, which has been fighting terrorist groups in Syria and the Israeli occupation, a "terrorist group."
The six-nation (Persian) Gulf Cooperation Council officially added Hezbollah and all groups affiliated to its so-called list of "terrorist" organizations.