Water to Be Transferred from Persian Gulf to Central Iran in Giant Project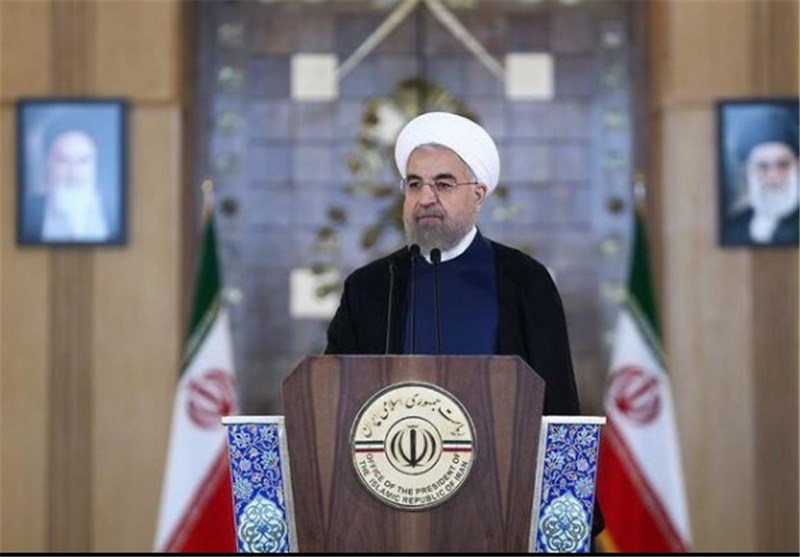 TEHRAN (Tasnim) – Iranian President Hassan Rouhani underlined the significance of a major project to resolve the water shortage problem in central Iranian province of Yazd, announcing that $400 million has been allocated for transferring water from the Persian Gulf and Sea of Oman to central Iran.
Speaking to reporters on Monday night in the central Iranian city of Yazd, President Rouhani highlighted the necessity for implementing the water transfer project as soon as possible, and explained about the government's measures in this regard.
$400 million has been withdrawn from the country's National Development Fund and allocated to this project, Rouhani said.
He went on to say that the project will cause a great development in the province in such fields as agriculture, industry, and drinking water.
Yazd is the driest major city in Iran, with an average annual rainfall of only 60 millimeters, and also the hottest north of the Persian Gulf coast, with summer temperatures very frequently above 40 °C (104 °F) in blazing sunshine with no humidity.
In recent years, private companies in Iran have also worked on desalination projects, many of which have become operational.
Back in November 2015, Iranian Energy Minister Hamid Chitchian announced that a project is under study to desalinate water from the Persian Gulf and Sea of Oman and supply drinking water to 47 million people across the country.
Chitchian emphasized at the time that given Iran's limited water resources, the country has to transfer water from seas through tunnels.
"So far, 19 tunnels have been dug for the transfer of water in the country and they are operational now," he said, adding that the tunnels' overall length is about 192 kilometers.
"A project is under study with which we can desalinate water on the coasts of the Persian Gulf and Sea of Oman and transfer it to 16 central provinces of the country and supply 47 million people with drinking water," he said.
Iran is located in an arid zone, and some 65% of its territory has an arid or very arid climate, according to Food and Agriculture Organization of the United Nations (FAO).
Iran receives less than a third of the world's average precipitation.