US Says Iran Upholding Obligations under JCPOA
TEHRAN (Tasnim) – US State Department Spokesman John Kirby said Iran has so far made good on its side of bargain in a lasting nuclear agreement between Tehran and world powers.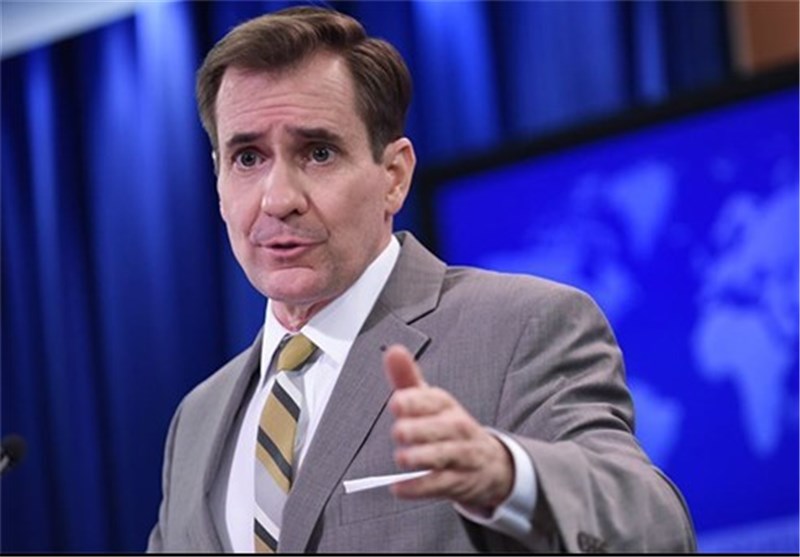 In a press briefing on Wednesday, Kirby emphasized that Washington will keep its end on the Joint Comprehensive Plan of Action (JCPOA) as long as Tehran does the same.
The accord between Iran and the Group 5+1 (Russia, China, the US, Britain, France and Germany) took effect on January 16, terminating all nuclear-related sanctions on Iran.
"…we continue to believe that they are meeting their obligations under the JCPOA, and we would agree with Secretary Lew that, that includes in letter and spirit," he said.
Earlier in the day, US Treasury Secretary Jacob Lew had said, "Since Iran has kept its end of the deal, it is our responsibility to uphold ours in both letter and spirit."
Elsewhere in his remarks, Spokesman Kirby referred to Iran's recent missile launches and said, "That's not specific to the JCPOA."
However, he added, "We absolutely would like to see that stop."
Iran has repeatedly announced that test of missiles is an issue relating to defense of its territorial integrity and that none of its missiles are designed to carry nuclear weapons.
On March 9, the country's Islamic Revolution Guards Corps (IRGC) forces test-fired two types of Qadr ballistic missiles during the large-scale drills, codenamed "Might of Velayat".
The two ballistic missiles, Qadr-H and Qadr-F, were launched from the heights of East Alborz Mountains, north of Iran, and hit targets on the Makran coasts, southeast of the country.
According to reports, Qadr-H missile has a range of 1,700 kilometers while Qadr-F missile can destroy targets some 2,000 kilometers away.