Dozens Killed in Nagorno-Karabakh Clashes
TEHRAN (Tasnim) – At least 30 soldiers were killed in fighting between Armenian and Azerbaijani forces in the disputed Nagorno-Karabakh region, officials of both countries said, each blaming the other for violence.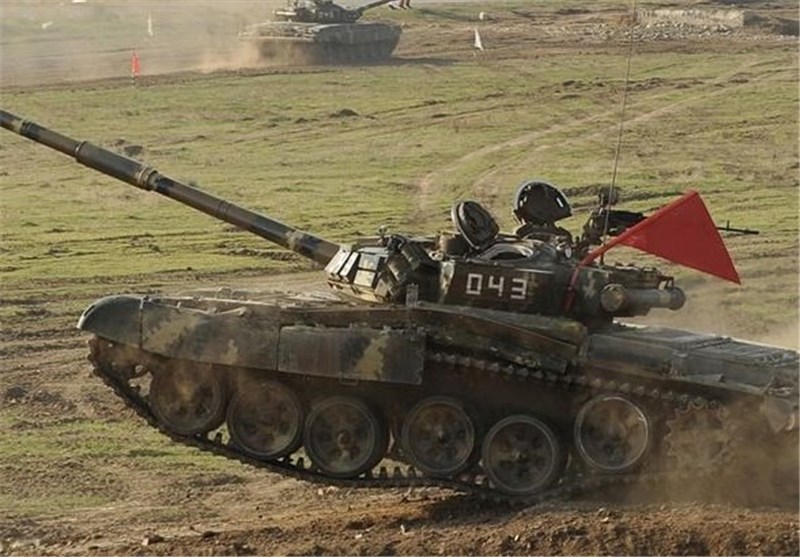 Azerbaijan said in a statement late on Saturday that Armenian forces had killed 12 of its soldiers and shot down a helicopter in the fighting, which broke out overnight.
Armenian President Serzh Sarkisian said that 18 of his country's soldiers had been killed and 35 wounded, not specifying if the soldiers belonged to Yerevan-backed separatist forces in Karabakh or Armenia's armed forces.
"Active combat is currently under way," Armenian Defence Ministry spokesperson Artsrun Hovhannisyan said on Facebook.
"The Armenian Army has launched a counter-attack. There are victims on both sides but the opposing side has sustained huge losses in manpower and equipment. An [Azerbaijani] helicopter has been shot down."
Azerbaijan said its forces had taken "two strategic heights and a village" in Karabakh.
The Armenian Defence Ministry said Azerbaijani troops started an offensive with tanks and artillery. Azerbaijan denied those allegations, saying its soldiers were reacting to heavy attacks from the Armenian side.
US Secretary of State John Kerry issued a statement saying that the United States "condemns in the strongest terms the large scale ceasefire violations."
Nagorno-Karabakh has been under the control of the Armenian military and separatists since a war between Armenia and Azerbaijan ended in 1994. Years of negotiations have brought little progress in resolving the dispute, though a fragile truce has been in place.
The fresh fighting was the worst since 1994, David Babayan, a spokesman for the region's separatist president, said.
Maria Titzian, a lecturer at the American University of Armenia, told Al Jazeera: "For the past 20 months Azerbaijan has been escalating tensions in terms of truce violations."
"This corner of the world has been long ignored," she said. "I think it's time for the world to pay greater attention to the situation here. It will have a large influence on the greater region if this issue is not resolved peacefully."