President Assad Casts Ballot in Syria Parliamentary Elections
DAMASCUS (Tasnim) – Syrian President Bashar al-Assad on Wednesday was among the first to cast their ballot in the Arab country's parliamentary elections.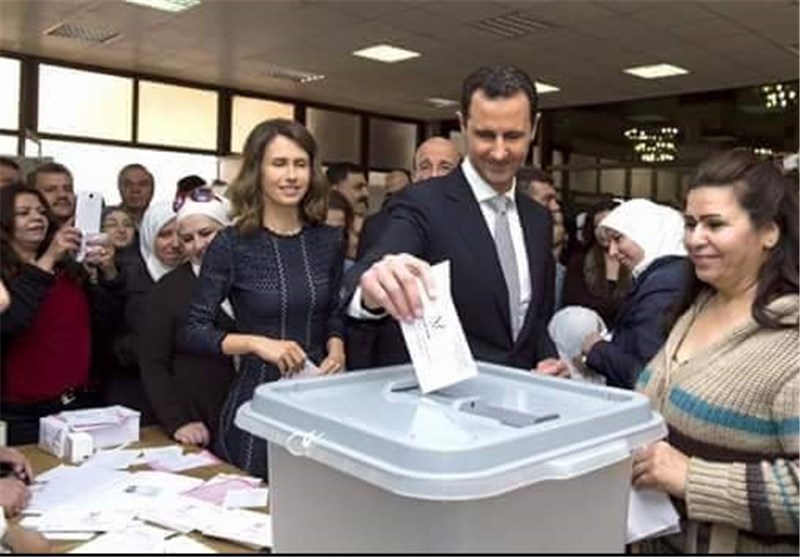 According to Tasnim dispatches, the president and his wife Asma Assad cast their votes in the ballot box at the presidential office shortly after the polls opened at 7:00 am (local time).
The elections are scheduled to close at 7:00 pm, but voting could be extended if required.
Syrian media also reported high turnout elsewhere in the country, where 14 million people are eligible to vote.
Nearly 7,200 polling stations have been provided across the crisis-hit country and as many as 3, 500 candidates, including women, are competing for a place in the 250-seat parliament.
Syrian candidates stopped their political campaigning on Tuesday one day before the elections.
The last parliamentary elections were held in 2012, just months after the adoption of a new constitution in the country.
The voting will be held amid an ongoing war against terrorism throughout the Arab country, which has been gripped with a catastrophic civil war since 2011.
According to a February report by the Syrian Center for Policy Research, the conflict in Syria has claimed the lives of over 470,000 people in total.