At Least 29 Dead as Second Earthquake Hits Japan
TEHRAN (Tasnim) – An earthquake registering a magnitude of 7.3 struck southern Japan early Saturday, killing at least 29 people and injuring 1,500 less than 24 hours after a quake hit the same region.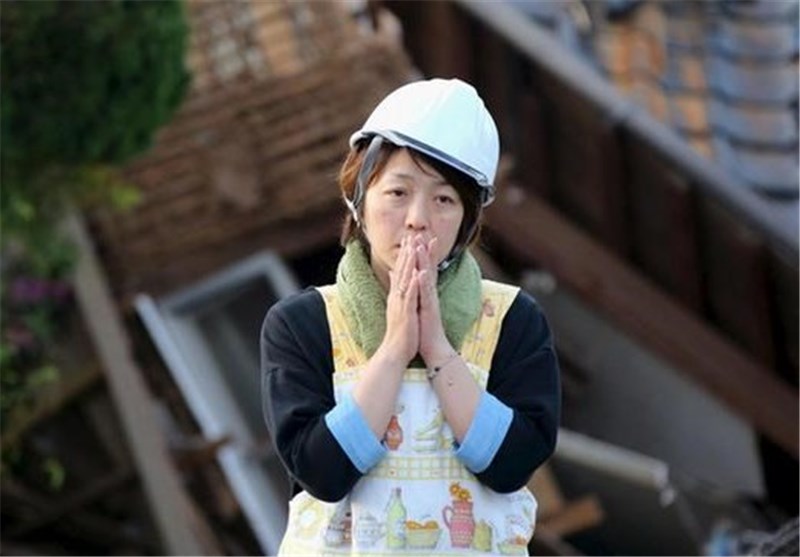 Chief Cabinet Secretary Yoshihide Suga said that of the 1,500 injured, 80 were in a serious condition. Nearly 70,000 have left their homes, he said.
Japanese media reported that nearly 200,000 homes were without electricity. Drinking water systems had also failed in the area, according to Deutsche Welle.
A number of calls were coming in from residents reporting people trapped inside houses and buildings and that hundreds were being treated in hospitals. Authorities warned of extensive damage over a broad area.
The quake struck Japan's Kumamoto region at 1:25 am local time (16:25 UTC Friday) with several aftershocks soon following. Japan's Meteorological Agency posted a tsunami advisory for a wave of up to one meter (around three feet) in height along the coast of Kumamoto, but the warning was shortly lifted.
The epicenter of the quake was near the city of Kumamoto and measured at a shallow depth of 10 kilometers (6.2 miles), the US Geological Survey said.