Part of S-300 Missile System Put on Display in Army Parade in Tehran
TEHRAN (Tasnim) – Iran on Sunday displayed part of the Russian-made S-300 air defense missile system in a military parade in Tehran, held to mark the National Army Day.
A portion of the S-300 missile system was unveiled in the massive parades south of Tehran, also attended by foreign military attachés.
The gear unveiled in the ceremony included 2 radar systems of S-300, its carrier and command vehicles as well as the crane for lifting its missiles.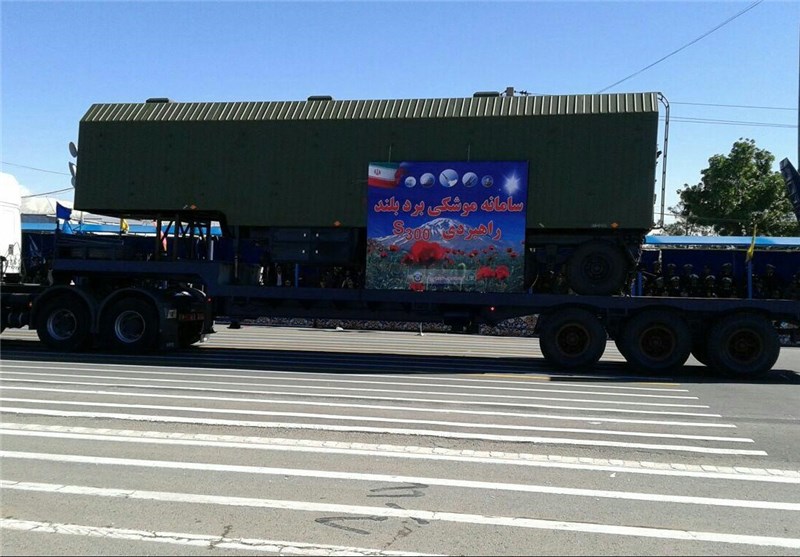 However, the launchers and the missiles themselves were not put on display.
Iran has been long waiting to receive the air defense missile system it had purchased from Russia in 2007.
The parades also saw units from the Ground Force, Navy, Air Force and Air Defense displaying advanced equipment such as missiles, tanks, armored vehicles, rifles, Unmanned Aerial Vehicles (UAVs), fighter jets, radar systems and air defense missile systems.
Fighter jets and combat choppers also flew overhead during the parades.
Iran holds the National Army Day every year in honor of its ground, naval and air forces.