Bahraini Regime Arrests Top Cleric
TEHRAN (Tasnim) – The Bahraini regime, in another move to silence voices of dissent, detained Mohammed al-Mansi, a leader of the Islamic Clerics Council, local reports said.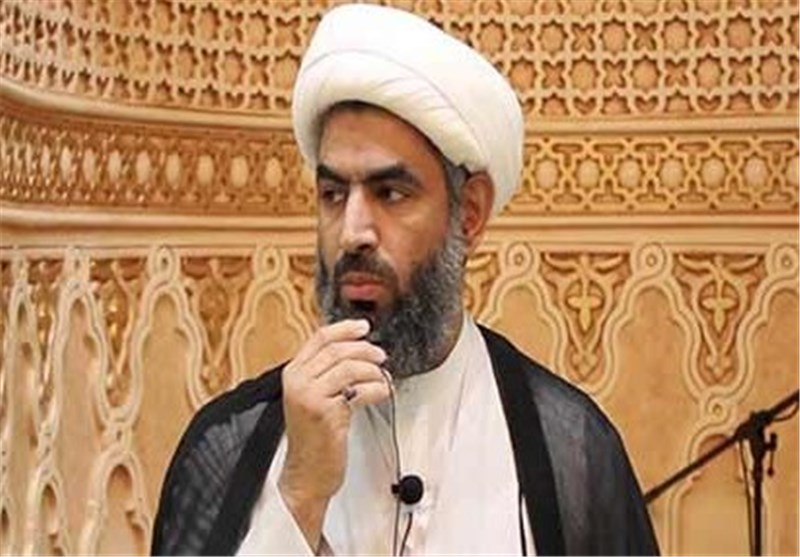 Bahraini security forces arrested the prominent cleric under the pretext of holding prayers without legal permission from the Al Khalifa regime, according to the Arabic-language Al-Ahed news website.
Sheikh Mansi is known for his efforts to pursue the issue of destruction of 43 Shiite mosques by the Manama regime.
According to the report, the cleric has been in detention for 48 hours for interrogation prior to his referral to the prosecutor.
During the early months of the Bahraini uprising, which began in 2011, as many as 43 Shiite mosques and tens of other religious structures including graves, shrines and hussainiyas (religious meeting houses) were intentionally demolished or damaged by the ruling Al Khalifa forces across the country.
Bahrain, a staunch ally of the United States in the Persian Gulf region, has been witnessing almost daily protests against the ruling Al Khalifa dynasty since early 2011, with Manama using heavy-handed measures in an attempt to crush the demonstrations.
Scores of Bahrainis have been killed and hundreds of others injured and arrested in the ongoing crackdown on the peaceful demonstrations.