Iran Captures Terrorist on Explosive Operation: Minister
TEHRAN (Tasnim) – Iranian Intelligence Minister Seyed Mahmoud Alavi announced on Sunday that the country's security forces have recently managed to arrest a terrorist who had a mission to carry out explosive operations inside Iran.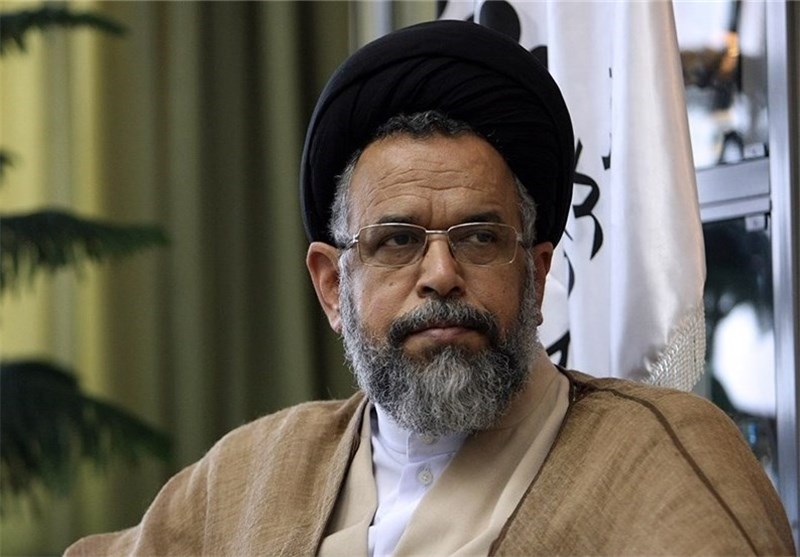 Thanks to the maximum intelligence dominance of the Iranian Intelligence Ministry, particularly in the country's Western provinces, a terrorist element was arrested on Friday, April 15, Alavi told reporters.
The terrorist was captured in an intelligence operation made in cooperation with the local people, he added.
Alavi said the individual has confessed to being tasked by terrorist groups with carrying out explosive operations inside the country.
By foiling the terrorist operation, the country managed to prevent the plots hatched by certain regional countries to disturb Iran's security, the Iranian minister stated.
He said the intelligence ministry will continue its investigations for the details of the case.
Earlier this month, Commander of the Islamic Revolution Guards Corps (IRGC) Ground Force referred to the support provided by certain Persian Gulf littoral states for the activities of terrorist groups, saying the IRGC is prepared enough to counter any move against the country's security.
"The fact that organized acts of terrorism are not carried out in Iran today is not because they (terrorists) are unwilling to do so, it is rather because of our preparedness," Brigadier General Mohammad Pakpour said in a press conference in Tehran.