Armenian Serviceman Dies in Sniper Fire from Azerbaijani Side: Yerevan
TEHRAN (Tasnim) – An Armenian servicemen has been shot and killed by an Azerbaijani sniper, the Armenian Defense Ministry said in a statement Sunday.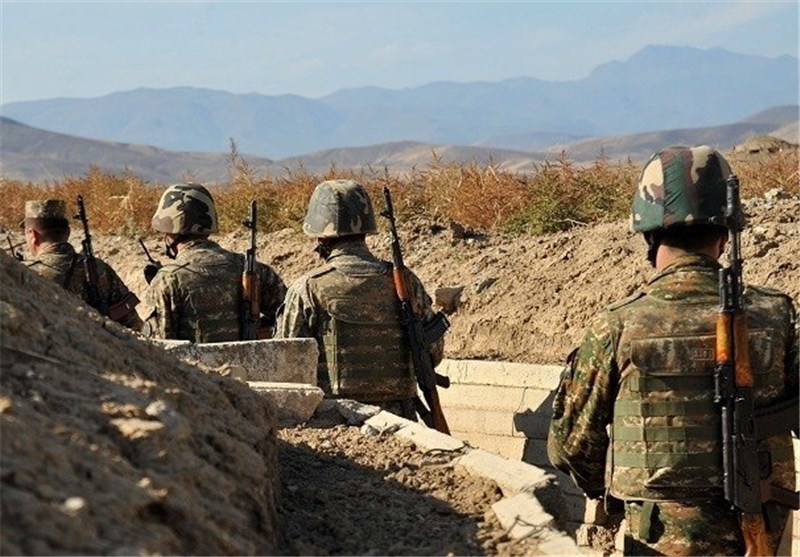 The ministry added that the Azerbaijani side continued at night to indiscriminately fire from small arms and sniper weapons of different caliber at the Armenian positions in different parts of the state border.
"A contract servicemen from one of the Armenian Armed Forces units, located in the southwest of the state border, Aram Vaginakovich Ohanyan, was killed by an Azerbaijani sniper shot," the statement reported by Sputnik reads.
Tensions between the two countries escalated on April 2 as violence erupted in Nagorno-Karabakh, an Azerbaijani breakaway region with a predominantly Armenian population. Baku and Yerevan have accused each other of provoking hostilities that led to multiple deaths on each side.
On April 5, Azerbaijan and Armenia agreed on a ceasefire, but have since accused each other of multiple violations.
Earlier in the day, the Azerbaijani Defense Ministry said the Armenian side had violated the Karabakh ceasefire 124 times over a day.