S Arabia Calls Hajj Talks with Iran 'Positive'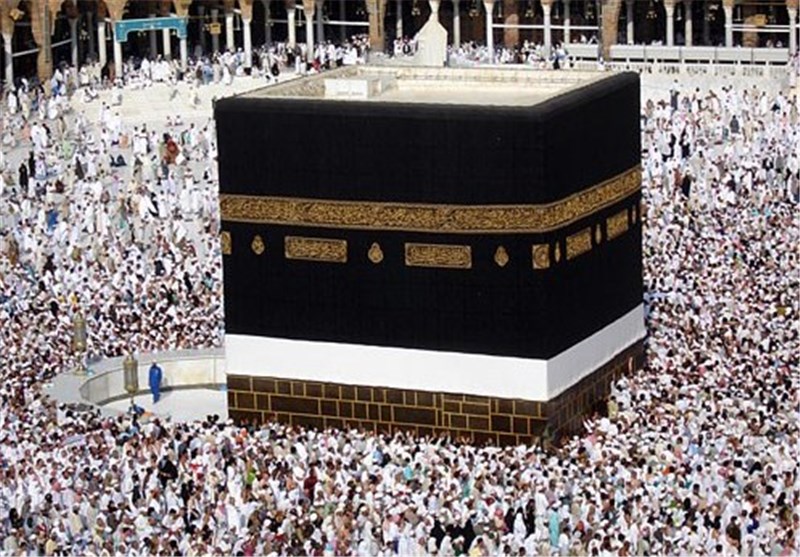 TEHRAN (Tasnim) – A senior Saudi Hajj official said talks with visiting Iranian delegation on arrangements for this year's Hajj pilgrimage have been "positive."
The two sides discussed "arrangements, as well as organization and services" for pilgrims, Hussein Sharif, the Saudi Hajj and Umrah Ministry undersecretary, said after a meeting with the Iranian delegates on Wednesday, AFP reported.
On Tuesday, an Iranian delegation traveled to Saudi Arabia at the official invitation of new Saudi Minister of Hajj and Umrah Mohammad Saleh bin Taher Benten to hold last-ditch talks with the Arab kingdom's officials on the dispatch of Iranian pilgrims for the annual rituals in September.
He added an agreement had been reached following the arrival of the delegation Tuesday to "use electronic visas which could be printed out" by Iranian pilgrims, as Saudi diplomatic missions remain shut in Iran.
A final agreement would be signed at the end of the ongoing talks, he further said.
"Directives concerning the air carrier will come from the Saudi civil aviation authority," said Sharif.
Head of Iran's Hajj and Pilgrimage Organization Saeed Ohadi and a number of other officials have in recent weeks held several rounds of talks with the Saudi side on sending Iranian pilgrims to this year's Hajj.
Tehran has insisted in the talks that visas for Iranian pilgrims should be issued in Iran and that the safety of travelers to Saudi Arabia must be ensured, given the disaster in Mina that killed many pilgrims in the previous Hajj pilgrimage.
More than 460 Iranians were among the thousands of pilgrims who died on September 24, 2015, in a crush in Mina, near Mecca, during the Hajj pilgrimage.
The incident marked the worst ever tragedy during Hajj.
There have been doubts about participation of Iranian pilgrims in the 2016 Hajj since tensions between Iran and Saudi Arabia ran high following Riyadh's execution of prominent Shiite cleric Sheikh Nimr al-Nimr, and a subsequent attack by outraged Iranian protesters on the Saudi embassy in Tehran, which resulted in the Arab country's decision to sever its ties with the Islamic Republic.
Although Iranian officials criticized the embassy attack and those involved in the attack have been brought to justice, Saudi Arabia has cut off all diplomatic relations with Iran.