Iraq Begins Second Stage of Massive Operation to Retake Fallujah
TEHRAN (Tasnim) – The Iraqi Defense Ministry announced that the country's security forces have started the second stage of a massive operation to liberate the Western city of Fallujah from Daesh (ISIL or ISIS) terrorist group after reaching the military objectives of the first stage.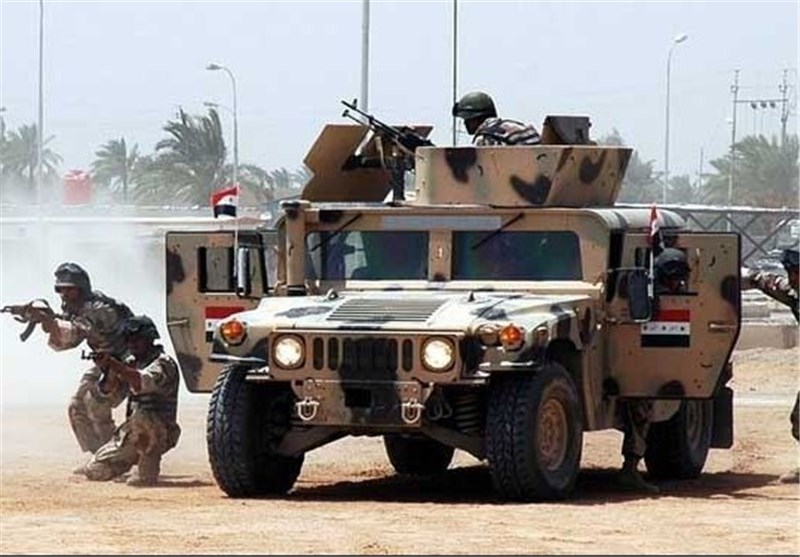 In a statement released on Thursday evening, the ministry said the first stage of the operation to liberate Fallujah has ended, after reaching the goals outlined by the army, the Arabic-language al-Ahed news website reported.
"Now the second stage of the operation to liberate Fallujah has begun, as the (Iraqi) forces have reached the city's gates," the statement noted.
This is while, the Iraqi volunteer forces (known as Popular Mobilization Forces) have retaken al-Sajar, a strategic village northeast of Fallujah, from Daesh terrorists.
Earlier on Sunday, the Iraqi government deployed at least 20,000 troops to combat extremists in Daesh-held city of Fallujah.
Simultaneously, the Iraqi armed forces issued a warning to the city's civilian population to flee the city as soldiers prepared an operation to reclaim Fallujah.
Later in the early hours of Monday, Iraqi Prime Minister Haider al-Abadi ordered the launch of the operation, saying, "There is no option for Daesh except to flee."
Fallujah, in the western Anbar province, has been under control by Daesh militants since 2014. Reports emerged recently that militants of the terrorist group began killing residents attempting to leave the city.