Iran's New Parliament Opens
TEHRAN (Tasnim) – New lawmakers attended the first session of the 10th Iranian legislature on Saturday morning, with high-ranking officials in attendance.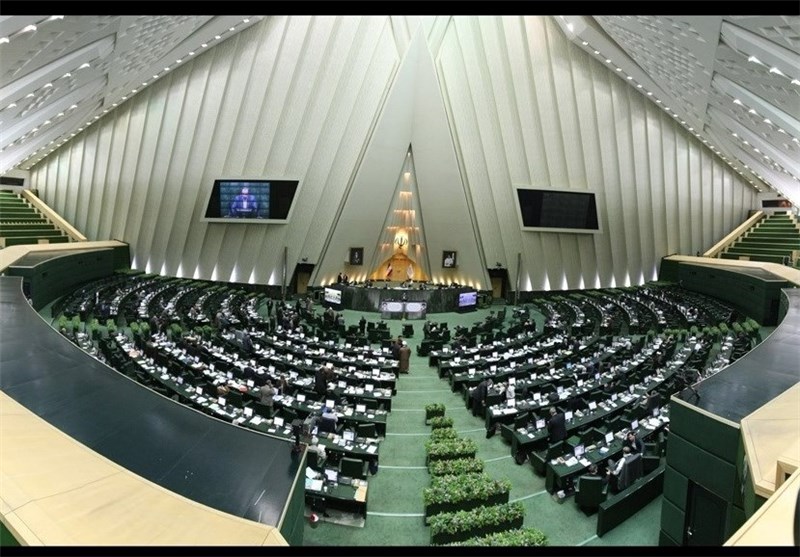 The parliamentarians took the oath of office at the opening session, after hearing a message from Leader of the Islamic Revolution Ayatollah Seyed Ali Khamenei.
President Hassan Rouhani, Chairman of Expediency Council Ayatollah Akbar Hashemi Rafsanjani, Judiciary Chief Ayatollah Sadeq Amoli Larijani, Chairman of Assembly of Experts Ayatollah Ahmad Jannati and Chief of the Leader's Office Staff Hojatoleslam Mohammad Mohammadi Golpayegani were among the officials present in the meeting.
The new speaker will be also elected on Sunday. The two main figures running for the post include the previous speaker, Ali Larijani, and renowned reformist politician, Mohammad Reza Aref.
There are 290 seats in the parliament, known in Iran as Majlis, 8 of which are still vacant.
The parliamentary elections were held on February 26, when more than 60 percent of some 55 million eligible voters cast their ballots at around 53,000 polling stations across the country.
The run-off votes were also held in late April to fill the remaining seats.