US Rabbi Rips Trump at Muhammad Ali Funeral
TEHRAN (Tasnim) – Rabbi Michael Lerner, an American political activist, did not hesitate to slam Donald Trump while speaking at the funeral of Muslim boxing legend Muhammad Ali, who died at age 74 on June 3.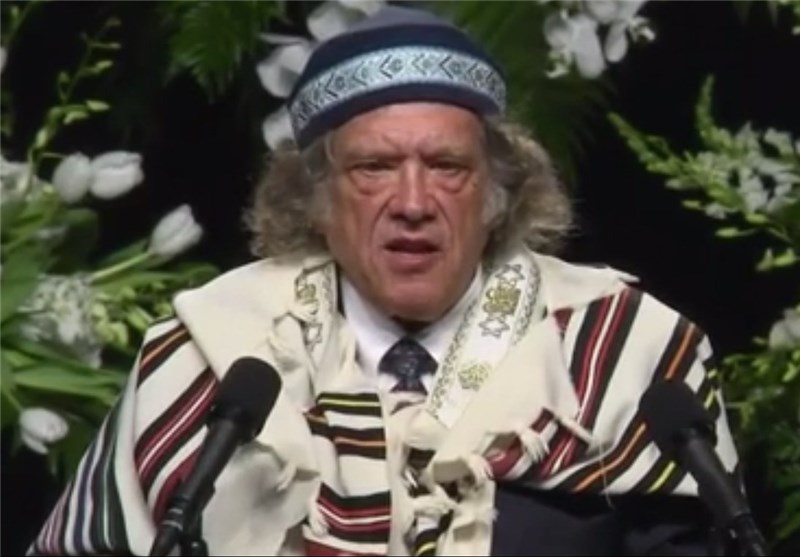 Lerner condemned Trump in his remarks, criticizing the presumptive Republican presidential nominee for proposing to ban Muslims from entering the United States, the Huffington Post reported.
"We will not tolerate politicians or anyone else putting down Muslims and blaming Muslims for a few people," Lerner said.
Lerner said he formed a relationship with Ali in the 1960s, when both were indicted by the federal government for "our various stands against the war in Vietnam."
"There was something about Muhammad Ali that was different," Lerner said. "At the key moment when he had that recognition (as a boxer), he used it to stand up to an immoral war and say, 'No, I won't go.'"
Lerner also spoke about income inequality, drone warfare, torture, mass incarceration and money in politics during his remarks.
A three-time world heavyweight champion, Ali was a role model for African Americans as well as American Muslims. He took the name of Muhammad Ali after converting to Islam in 1964.
Ali was known for his highly unusual fighting style which involved dazzling speed, lightning-fast reflexes and constant movement around his opponents.
In 1967, Ali refused to be inducted into the US military, citing his religious beliefs and opposition to American involvement in the Vietnam War. He was immediately stripped of his heavyweight title.