Bahraini Opposition Group Calls Suspension by Al Khalifa Illegal
TEHRAN (Tasnim) – Bahrain's main opposition bloc, Al-Wefaq National Islamic Society, slammed the Manama regime for its decision to suspend the activities of the group, describing such measures taken by the Al Khalifa regime as illegal.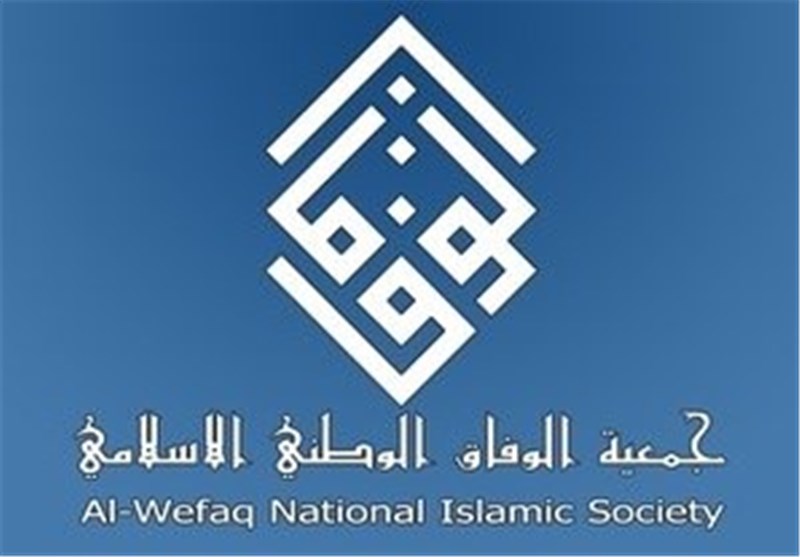 In a statement issued after a Bahraini court's verdict on dissolving Al-Wefaq, the society said none of the Al Khalifa regime's measures or plans are based on legal grounds.
The statement added that all allegations leveled against Al-Wefaq by the Bahraini regime are baseless and unfounded.
"The Al Khalifa regime's decision to dissolve Al-Wefaq has its roots in the regime's failure to create a gap between the people and the group," the statement read, referring to the popularity of Al-Wefaq in the kingdom.
Lebanon's Hezbollah Resistance Movement also issued a statement condemning the move by the Bahraini regime, saying that such measures are a flagrant violation of human rights and freedoms that any nation in the world should enjoy.
The official Bahrain News Agency (BNA) said on Tuesday that a Bahraini court has issued an order suspending the activities of Al-Wefaq, pending a verdict on dissolving the society on charges of "terrorism, extremism, and violence".
Bahrain, a close ally of the US in the Persian Gulf region, has been witnessing almost daily protests against the ruling Al Khalifa dynasty since early 2011, with Manama using heavy-handed measures in an attempt to crush the demonstrations.
Scores of Bahrainis have been killed and hundreds of others injured and arrested in the ongoing crackdown on the peaceful demonstrations.
Amnesty International and many other international rights organizations have frequently censured the Bahraini regime for the rampant human rights abuses against opposition groups and anti-regime protesters.