Comprehensive Solution at Hand in Yemen Peace Talks: Houthi Movement
TEHRAN (Tasnim) – Spokesman for Yemen's Houthi Ansarullah movement Mohammed Abdulsalam said a comprehensive solution to the Yemeni crisis is close to reach at the ongoing peace talks between the movement and representatives of the Arab country's former regime in Kuwait.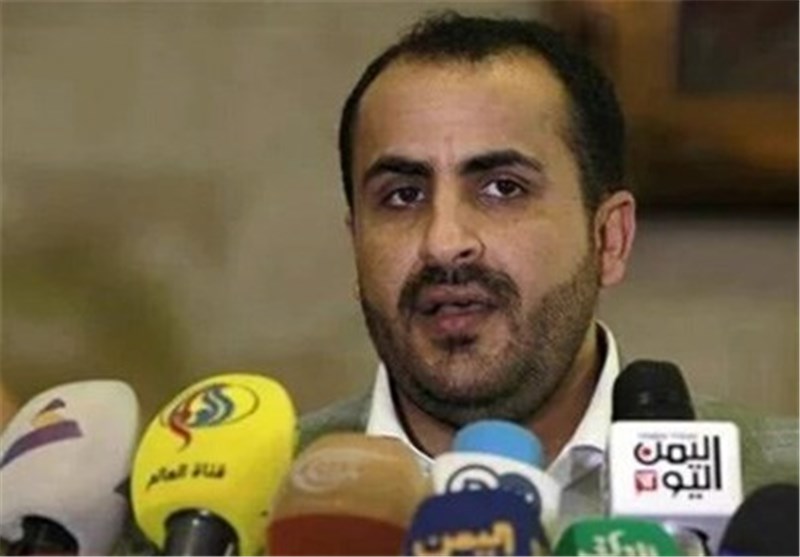 "We have full desire for peace and stability in Yemen and all what we ask for is peace which is the demand of our people who suffered a lot," Abdulsalam said at a meeting between Yemeni negotiators and the visiting UN Secretary General Ban Ki-moon, Kuna news agency reported.
Ban Ki-moon held a joint meeting with representatives of both the Houthis and Abd Rabbuh Mansur Hadi — who has resigned as Yemen's president — in Kuwait, where peace talks have been going on since April.
"We have been here in Kuwait for over two months and had attended previous rounds of peace talks in Muscat, Geneva, and (Swiss city of) Biel to meet with the other side in the middle of the road and continue our journey together to build a Yemen for all," he said.
Abdulsalam added that the Ansarullah delegation to talks have exerted relentless efforts in cooperation with the UN Special Envoy for Yemen Ismail Ould Cheikh Ahmad and engaged in constructive discussions to end the crisis in Yemen, lift the siege and economic sanctions imposed on Yemen to help start an inclusive political process, to complete the transitional period through a reaching a consensus presidency, forming a national unity government and a joint military and security committee to prepare for the next phase.
He further said that Yemenis have the full right to have a fully sovereign and independent state which is able to restore security and stability and have good relations with all regional countries.
This the only way to enhance stability and security in Arabian Peninsula, Arabian Gulf and Horn of Africa regions which would help maintain international peace and security, he stressed.
The main bone of contention in the talks is reportedly a demand by the Hadi delegation for the Houthis to start disarming and withdrawing from the areas they have captured before any political settlement. The Houthis took over state matters when Hadi resigned back in January 2015.
Houthis have rejected the call, saying they will only accept a deal on military and security issues after a consensus is reached on the next president and a unity government in Yemen.
Yemeni people have been under Saudi-led aggression for over a year.
Saudi Arabia and its allies launched military attacks on Yemen in March 2015 in an attempt to bring its ally Hadi back to power.
More than 10,000 people have been killed in the aggression since then.