Turkish PM: Airport Attack Likely from ISIL
TEHRAN (Tasnim) - Turkish Prime Minister Binali Yildirim said signs pointed to Daesh (also known as ISIL or ISIS) terrorist group being behind the Tuesday attack at Istanbul airport.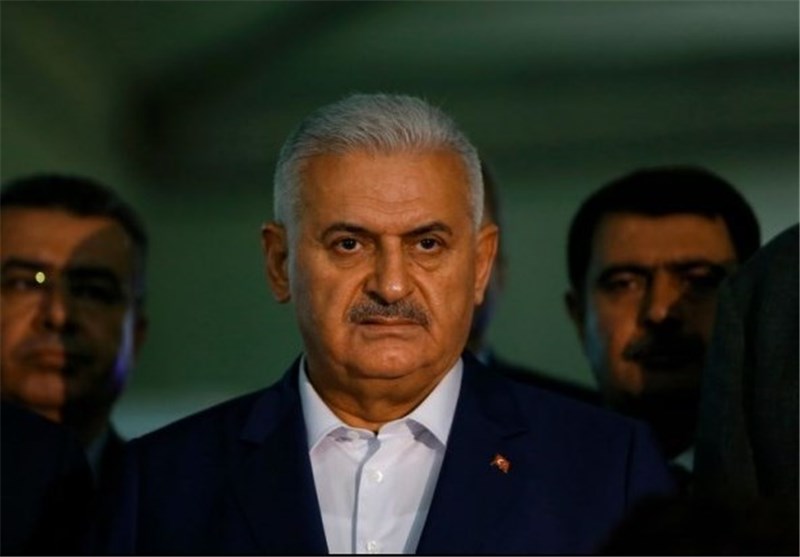 At least 36 people were killed and an additional 147 people were wounded when three terrorists armed with bombs and guns attacked Istanbul Ataturk Airport in Turkey.
There was no immediate claim of responsibility.
"The terrorists came to the airport in a taxi and then carried out their attacks," the Prime Minister said. "The fact that they were carrying guns added to the toll. Preliminary findings suggest all three attackers first opened fire then detonated themselves."
Yildirim didn't clarify why, but said signs pointed to ISIL being behind the attacks. The attacks occurred with a little more than a week left in the Muslim holy month of Ramadan.
Meantime, multiple US officials told CNN that the early thinking among US intelligence officials was that ISIL or an ISIS-inspired group was to blame.
Like the Turkish Prime Minister, the officials said there is much more investigating to be done.
One official said the attack bears the hallmarks of ISIL because of the target and the method. And a senior US official pointed to the way it was coordinated using weapons and explosions.
Some analysts say that this type of attack is a response to ISIL recent defeats in Iraq and Syria, notably the loss of Fallujah.
"They may lose ground, but they're still a potent force," CNN analyst Bob Baer said.
"They know their days in Iraq and Syria are probably numbered, they've got to find somewhere else to operate," said retired Lt. Col. Rick Francona, a former US military attaché in Syria.
It would be a "big surprise" if it was the PKK -- or Kurdistan Workers' Party --- based on how the attack was conducted. The PKK tends to target military and security installations, other officials said.