Iran Says Missiles Ready to Hit Israel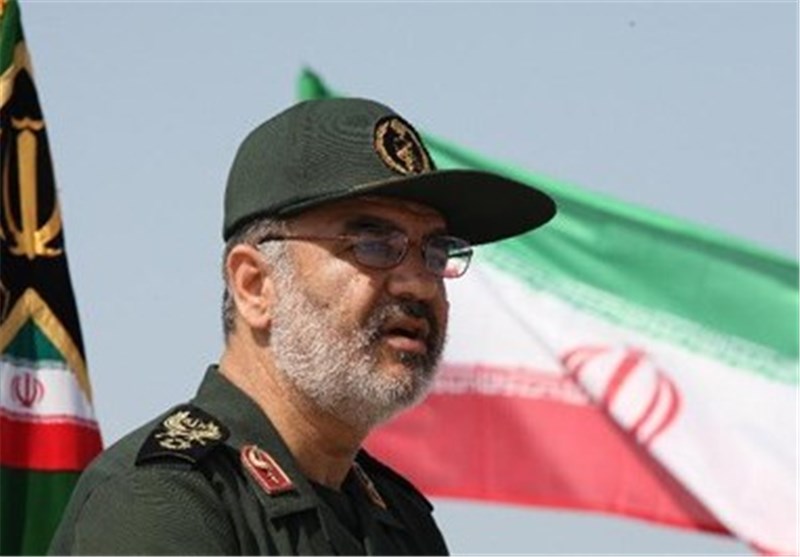 TEHRAN (Tasnim) – A senior Iranian commander called on the Tel Aviv regime to learn from its past mistakes, saying that hundreds of missiles are ready across the Islamic regions to hit Israel in case of any wrong move by Zionists.
"Today, the grounds for the annihilation and collapse of the Zionist regime (of Israel) are provided more than ever," Lieutenant Commander of the Islamic Revolution Guards Corps (IRGC) Brigadier General Hossein Salami said, addressing the weekly Friday Prayers in Tehran held after massive rallies marking the International Quds Day.
"Today, more than 100,000 missiles are ready to fly from Lebanon," he said, adding that whenever the Zionists attempt to repeat their past mistakes based on their wrong estimates, the missiles will be fired and hit Israel and will lead to new developments.
The commander went on to say that in addition to missiles, there are "tens of thousands of destructive long-range missiles" in some other Islamic regions, which are targeting the entire Israeli-occupied territories, ranging from Haifa to Tel Aviv, and are ready for order to remove Israel from the political geography of the world.
"…If the Zionists make a wrong move, all the occupied territories will come under attack from dedicated fighters and God willing, the territories will be liberated," Brigadier General Salami noted.
Millions of fasting Iranian people took to the streets on Friday to attend nationwide rallies to express solidarity with the Palestinian people, who have been suffering from Israel's atrocities for decades.
Venting their anger on the Tel Aviv regime and its allies, demonstrators call for an end to the Israeli occupation of Palestine, Judaization of the holy city of al-Quds and construction of Israeli settlements across the West Bank.
Carrying placards and chanting slogans against Israel and the US, marchers voiced their support for the people of Gaza and the West Bank, and reiterated their opposition to the occupation of the Palestinian territories by Zionists.
Each year, the International Quds Day is held on the last Friday of the holy Muslim month of Ramadan.
The event's raison d'être is renewing support for the Palestinians and fierce denunciation of Israel.
The day is also seen as the legacy of the late founder of the Islamic Republic of Iran, Imam Khomeini, who officially declared the last Friday of the holy month of Ramadan as International Quds Day back in 1979.