Iran Basketball Coach Bauermann: We Have Super Young Team
TEHRAN (Tasnim) – Iranian national basketball team's coach Dirk Bauermann said that they participated in the 2016 FIBA Olympic Qualifying Tournaments with a super young team.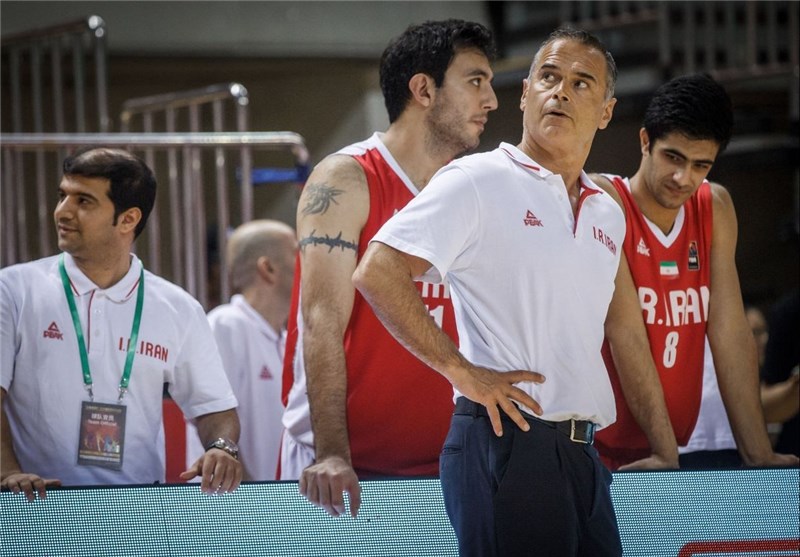 The Iranian team failed to advance to the semi-final after suffering two defeats against Greece 78-53 and Mexico 75-70 in Turin, Italy.
Bauermann says that the most of his guys have no much international experience and they have to work hard each and every day.
"We have a super young team," Bauermann said. "We're also getting great leadership from (veterans) Oshin (Sakakian) and Hamed (Haddadi) and Arsalan (Kazemi)."
"Sometimes, because we have such a young team, we tend to compound errors and stuff like turnovers becomes contagious," the German told FIBA.com.
"But we have a young team and we're very happy to have a young team. It's a process. We try to work hard each and every day. I know it's a cliche, but for us having a young team with most of our guys not having much international experience, there is no such thing as Euroleague or Eurocup in Asia, but these games are really important."
"We played against the Latvians a few days ago," Bauermann said. "Some of us were shellshocked by how good they were defensively, how well they read the game, the level of decision making. It was obvious today that we have already adjusted."
"So for us, I think it's extremely important to play as many games against top European teams, or any European teams for that matter, as possible. It helps us tremendously."
"My goal is not to learn from it so that we can become better and then one day we are more successful against Asian teams. The goal is to become good enough to beat them one day and hopefully, this was a small step in that direction," Iran coach concluded.