US to Deploy 560 More Troops to Iraq
TEHRAN (Tasnim) - The US will deploy an additional 560 Americans to Iraq to fight the ISIL group, Defense Secretary Ash Carter announced on Monday, shortly after meeting with his Iraqi counterparts.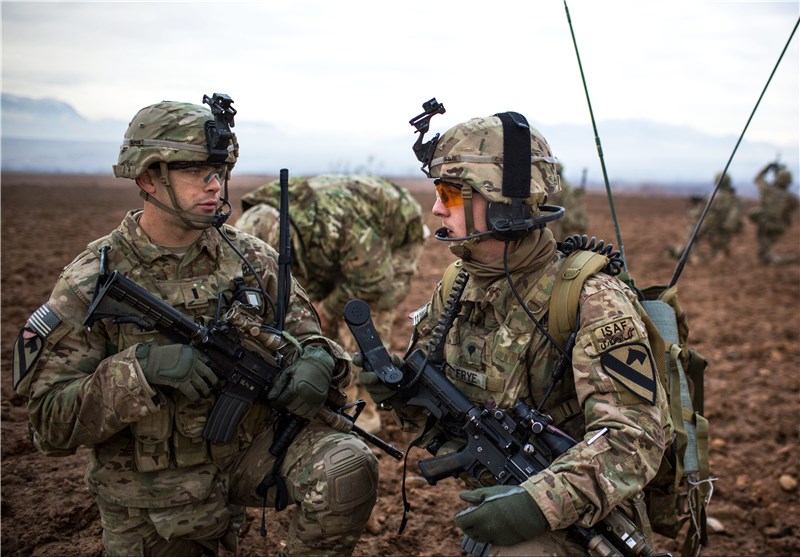 "These additional US forces will bring unique capabilities to the campaign and provide critical enabler support to Iraqi forces at a key moment in the fight," Carter said in an address to US forces based in Baghdad.
The additional troops will bring the total number of US forces in Iraq up to 4,647, according to the official Pentagon tally. This does not include special operations forces operating in support of Iraqi partners or hunting members of terrorist groups, or the combat support forces deployed on "temporary duty."
The news follows the Iraqi government's announcement over the weekend it had recaptured a key airfield at Qayarah, putting the last piece in place for the US-led coalition to support Iraqi forces as they advance on Mosul, the last major ISIL group stronghold in Iraq and perhaps the coalition's greatest challenge to date, US News website reported.
The newly recaptured base to Mosul's south will be used as a logistics and support hub, defense officials said, similarly to how forces southeast of Mosul in Makhmour are supporting Iraqi forces. An ISIL group attack on Makhmour killed Marine Staff Sgt. Louis Cardin in March, who was operating on temporary status providing fire support to Iraqi forces, and thus was not included in the limit on the number of US forces in Iraq at that time.
Carter declined to tell reporters traveling with him whether any additional temporary US forces were involved in retaking Qayarah, or how many others are operating elsewhere in the country.