Senior Iranian Diplomats in Vienna to Attend JCPOA Joint Commission Meeting
TEHRAN (Tasnim) – A high-ranking Iranian delegation arrived in the Austrian city of Vienna on Tuesday to attend an upcoming meeting of a joint commission on implementation of the JCPOA (Joint Comprehensive Plan of Action) between Tehran and six world powers.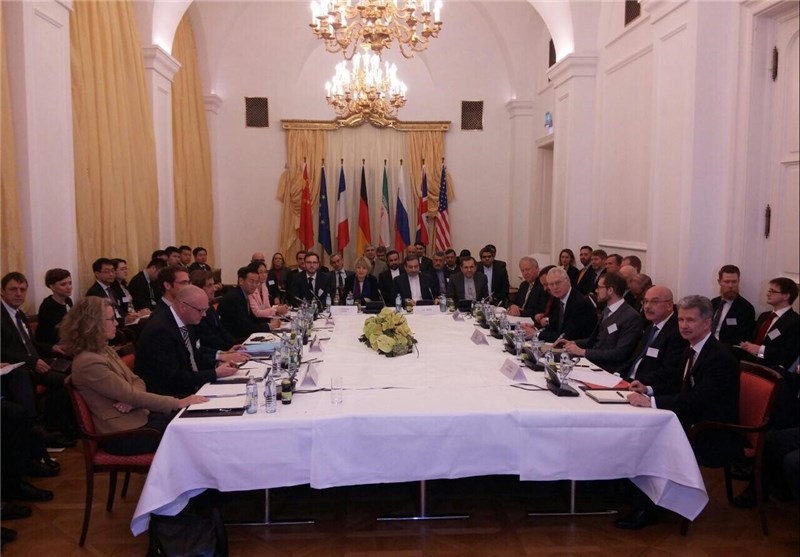 The fourth session of the joint commission (the second after coming into force of the JCPOA) will be held at 11:30 (local time) today at the Coburg hotel in Vienna with the presence of representatives of Iran and the Group 5+1 (Russia, China, the US, Britain, France and Germany).
Earlier, Russia's Permanent Representative to the International Atomic Energy Agency (IAEA) Vladimir Voronkov said that a number of issues will be discussed during the upcoming meeting.
"These are the difficulties with enriched uranium accumulated during the enrichment in the pipes and other devices. What has been discovered exceeds the allowed limit of 300 kilograms. And the second issue is heavy water," he said on Thursday.
The first post-JCPOA meeting of the joint commission was held in the Austrian capital on April 22.
All nuclear-related sanctions imposed on Iran were terminated after Tehran and the Group 5+1 (Russia, China, the US, Britain, France and Germany) reached the nuclear agreement on July 14, 2015 and started implementing it on January 16.