French Team Due in Iran for Talks on Nuclear Fusion Project: MP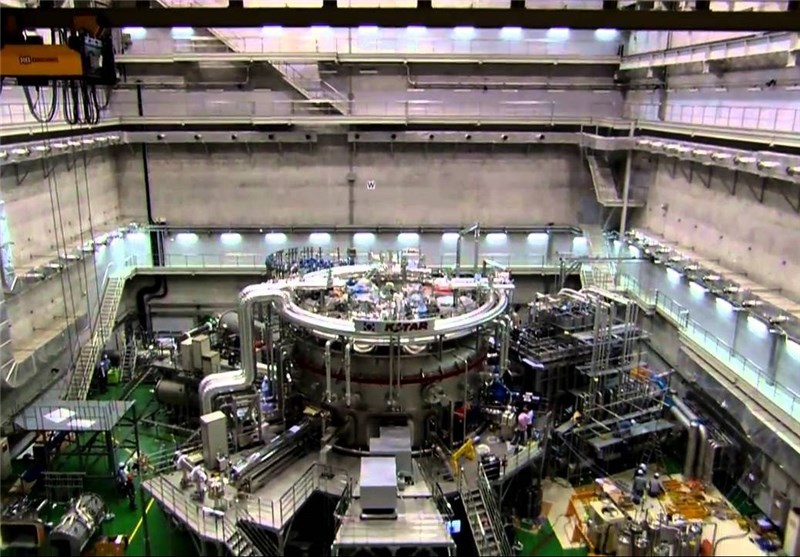 TEHRAN (Tasnim) – An Iranian lawmaker quoted the head of the Atomic Energy Organization of Iran (AEOI) as saying that a French delegation will visit the Islamic Republic in the near future for talks on details of cooperation in a multi-national nuclear fusion project.
The visit will come after an Iranian team traveled to Paris for negotiations on nuclear cooperation between Iran and France, Asadollah Qarakhani, member of the Iranian parliament's energy commission, quoted AEOI Chief Ali Akbar Salehi as saying in a meeting.
Iran announced on July 12 that it has reached an agreement with France to take part in a multi-national nuclear fusion project, a year after Tehran and the Group 5+1 (Russia, China, the US, Britain, France and Germany) signed a lasting nuclear deal, known as the Joint Comprehensive Plan of Action (JCPOA).
Under a general agreement, Iran is going to join the International Thermonuclear Experimental Reactor (ITER), a project to build a prototype fusion reactor in southern France.
Salehi visited ITER's headquarters in France this month and discussed the prospect of Iran joining the project, which was launched 10 years ago by Europe, the US, China, India, Japan, Russia and South Korea.
The project is aimed at producing energy by combining rather than splitting atoms.
Director of the project said in May that it would be delayed by more than a decade and that costs would rise by another 4 billion euros in addition to the 14 to 15 billion euros previously estimated.