Iraqi Forces Free Anbar Region from Daesh
TEHRAN (Tasnim) – Iraqi security forces liberated a strategic region in Iraq's western Anbar Province from the Takfiri Daesh terrorist group.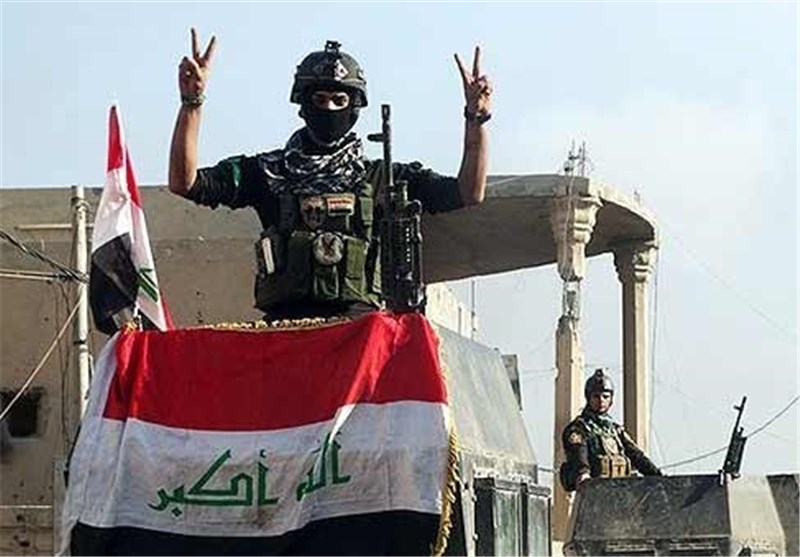 Major General Ismail al-Mahlawi, the commander of Anbar Operations Command, told al-Sumaria on Sunday that security personnel had fully regained control over the Khalidiya Island river peninsula, which lies nearly 90 kilometers (55 miles) west of the capital, Baghdad.
He said tens of terrorists were killed in the liberation operation.
He added that bomb disposal experts were now busy defusing improvised explosive devices (IEDs) and clearing booby-trapped houses in the area.
Lieutenant General Raed Shaker Jawdat, the Federal Police Forces' commander, separately said that Iraqi security forces had killed nearly 200 Daesh terrorists and disarmed 250 bombs in the operation to free the Khalidiya Island.
Meanwhile, a high-ranking Daesh figure in Iraq, who was the self-proclaimed governor of northern Baghdad, has been killed alongside a large number of his aides in a US-led coalition airstrike, Press TV reported.
Iraq's Joint Operations Command (JOC) said the terrorists were meeting on the outskirts of the Iraqi capital when US-led forces, acting on information provided by Iraqi counter-terrorism and intelligence units, carried out a precision strike against them.
The northern and western parts of Iraq have been plagued by gruesome violence ever since Daesh terrorists launched a campaign of terror in the country in June 2014.
Iraqi government forces, backed by fighters from allied Popular Mobilization units, have been fighting the militants.