Hezbollah Attacks Militants on Lebanon's Border
TEHRAN (Tasnim) – Hezbollah fighters ambushed a group of militants belonging to Jabhat Fatah al-Sham (formerly known as Al-Nusra Front) outside the northeastern border town of Arsal , the group's War Media Center said on Saturday.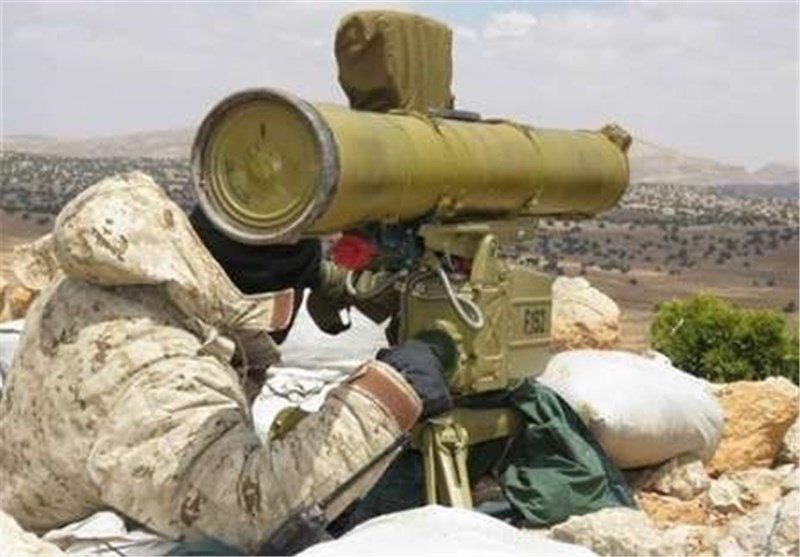 The attack on Friday killed at least one militant and injured several others, according to the Hezbollah-run news channel Al-Manar.
The War Media Center released a brief video showing fighters firing mortar bombs and a rocket at targets in the barren area.
The Lebanese Army also arrested a man suspected of being the leader of a Daesh (ISIL) smuggling ring in Lebanon, the Daily Star reported.
Army intelligence arrested the suspected militant near the northern border town of Wadi Khaled. The suspect was identified as a Syrian national known as Abu Bilal al-Qabout. No other details were given about the nature of his operations. The Lebanese Army was not immediately available for comment.
Daesh and Jabhat Fatah al-Sham, have been entrenched on the outskirts of Arsal since August 2014, when they briefly overran the town.
The Lebanese Army and Hezbollah, which is directly involved in the 5-year-old Syrian conflict, strike terrorist posts along the border on a near-daily basis.
State media reported earlier Friday that Army Intelligence had also arrested two men accused of manufacturing and detonating bombs in northern Lebanon.
The National News Agency said the men were Syrian nationals, but did not release their names. They were accused of mixing explosive materials and detonating them on the outskirts of Didde, in the Koura district. The suspects were referred to the judiciary for further investigation.