Iran's Bank Sarmayeh Beats Japanese Rival at Asian Club Volleyball Championship
TEHRAN (Tasnim) – Bank Sarmayeh from Iran defeated Japan's Toyoda Gosei Trefuerza 3-1 (28-26, 25-18, 23-25, 25-13) at the 2016 Asian Men's Club Volleyball Championship on Saturday.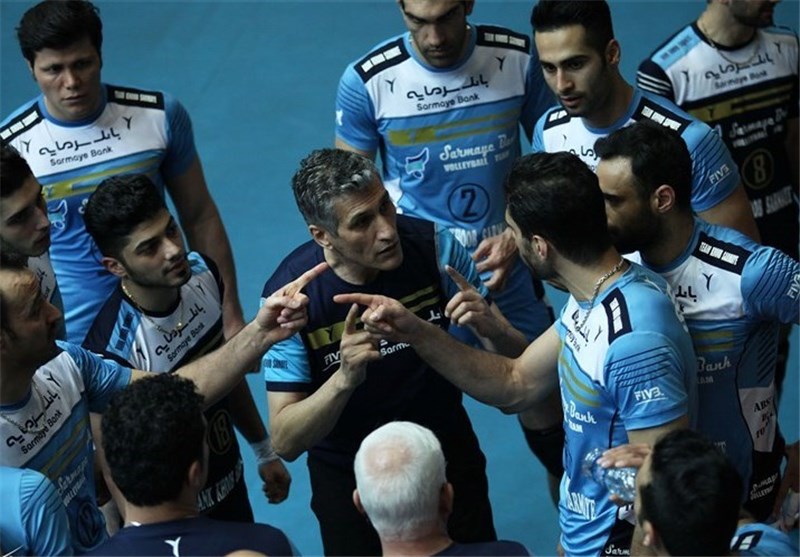 Bank Sarmayeh has been scheduled to face Taiwan Power in Pool F on Sunday.
The Iranian team has already defeated Kazakhstan's Altay VC (3-1), Malaysia (3-0) and Hong Kong (3-0) respectively in group stage.
The final will be held on August 31. The awards presentation and closing ceremony will take place shortly after the final showdown.
Winner of the prestigious tournament will represent Asia at the FIVB Volleyball Men's Club World Championship at Belo Horizonte and Betim in Brazil.