Hezbollah Official Blames Riyadh for Aggravating Lebanon's Political Crisis
TEHRAN (Tasnim) – Saudi Arabia is exacerbating Lebanon's political deadlock by rejecting the nomination of Michel Aoun for president, said the deputy head of Hezbollah's executive council, Sheikh Nabil Qaouk, on Monday.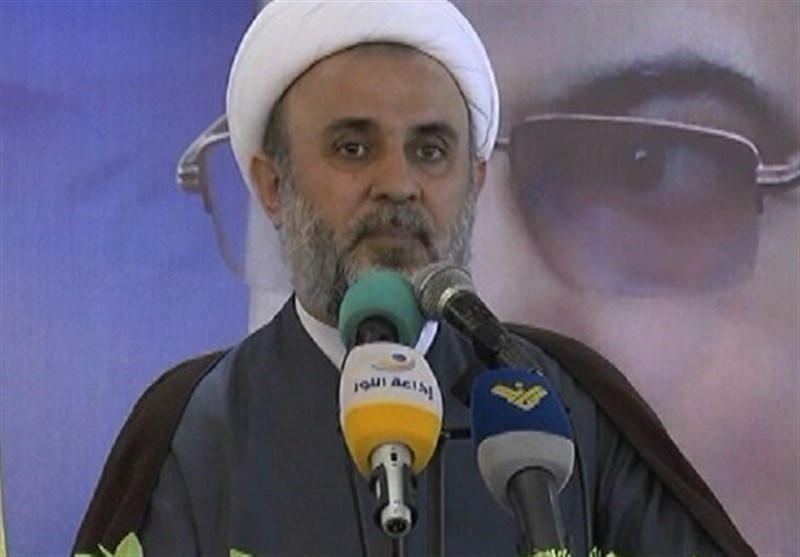 "It's (Saudi Arabia's) position that rejects the candidacy of [Change and Reform bloc leader MP] Michel Aoun, and worsened the internal crisis that we're today experiencing through the Cabinet," Qaouk said during a memorial for a Hezbollah fighter in the Lebanese town of Tayr Filsey in the southern district of Tyre (Sour).
He attributed the absence of a president in Lebanon to Saudi Arabia's rejection of Aoun, a position which he said has negatively impacted all state institutions.
"As long as the Future Movement is walking behind the Saudi veto, Lebanon will not be stable," Qaouk added, the Daily Star reported. He noted that no faction can be excluded.
"Hezbollah advised the Future Movement to salvage the country and change their negative position against Aoun," he continued.
Hezbollah Secretary General Seyyed Hassan Nasrallah signaled in his Aug. 14 speech that Hezbollah is ready to accept Future leader Sa'ad Hariri as Lebanon's next prime minister if the Future bloc supports Aoun as president and drops its support for Marada Movement leader Sleiman Frangieh.
The Lebanese Forces, Hezbollah and some of their March 8 allies support Aoun's bid for president.