Syrian Forces Retake Area North of Hama
TEHRAN (Tasnim) – Syrian military forces regained control of al-Boida residential area in the northern suburbs of the city of Hama after intense clashes with terrorist groups.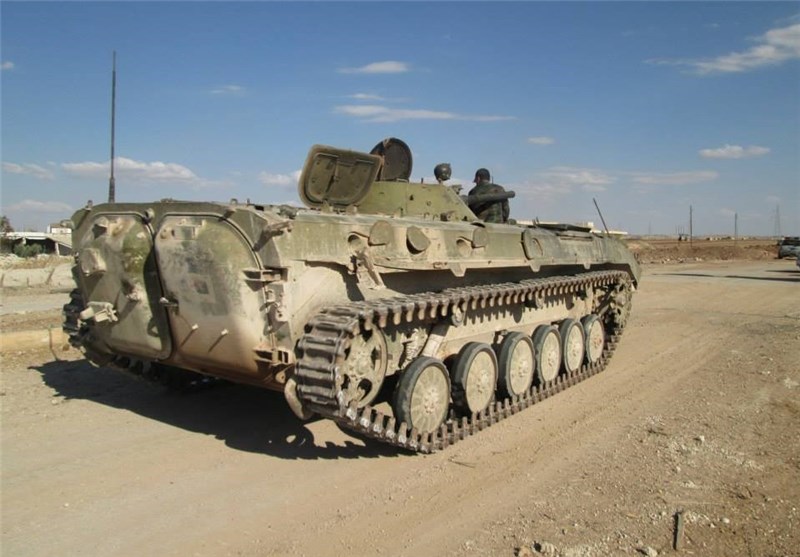 According to Tasnim dispatches, the Syrian troops, backed by voluntary forces, recaptured a number of areas north of the western city of Hama, including al-Boida, from the terrorist groups.
It came after members of the Jund al-Aqsa terrorist group launched an attack against Syrian forces on the northern outskirts of Hama on Monday and conquered Halfaya and Masasneh villages.
The Syria Army is reported to have deployed heavy equipment to the area to retake the two villages.
Syria has been gripped by civil war since March 2011 with various terrorist groups, including Daesh (also known as ISIS or ISIL), currently controlling parts of it.
According to a report by the Syrian Center for Policy Research, the conflict has claimed the lives of over 470,000 people, injured 1.9 million others, and displaced nearly half of the country's pre-war population of about 23 million within or beyond its borders.