6 Killed, 9 Wounded in Twin Bomb Attacks in Iraq
TEHRAN (Tasnim) – Six people were killed and nine others injured on Saturday in two coordinated explosions in Iraq's northern central province of Salahudin, a provincial security source told Xinhua.
September, 03, 2016 - 16:13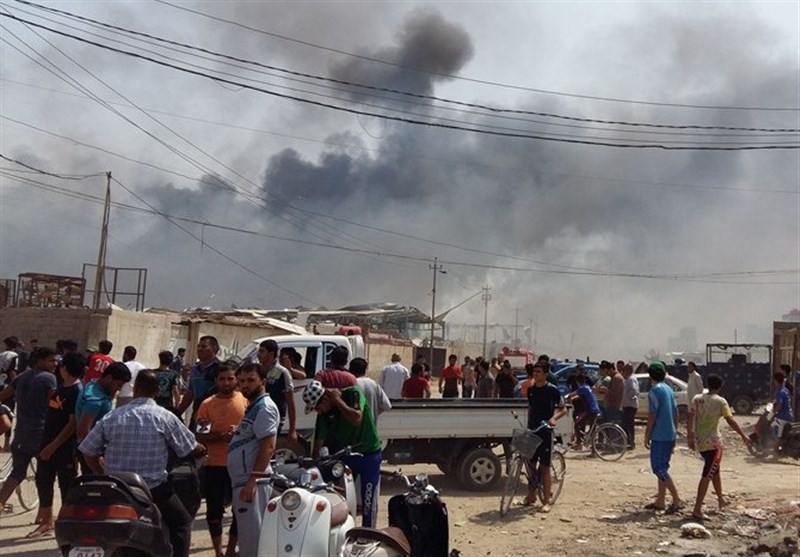 The first attack occurred in the morning when a roadside bomb detonated at a neighborhood inhabited by Shiite Turkomans in the town of Tuz-Khormato, some 190 km northeast of Baghdad, causing no casualties, the source said on condition of anonymity.
But minutes later, a booby-trapped car went off when security forces and civilians gathered at the site of the first blast, leaving six killed and nine others wounded, he said.
The attackers created an initial explosion to attract security forces and civilians, and then set off another blast to cause heavier casualties, a tactic frequently used by insurgent groups, according to the source.
The Iraqi Shiite Turkomans, who mainly live in areas disputed by the Kurds, Arabs and Turkomans, often complain that militant groups attack minority members to displace them. The Kurds want to incorporate these areas into their Kurdistan region, something fiercely opposed by the central government in Baghdad.
Iraq has witnessed worsening violence since the Daesh (ISIL) group took control of parts of its northern and western regions in June 2014.
Terrorist acts, violence and armed conflicts killed 691 Iraqis and wounded 1,016 others in August across Iraq, the United Nations Assistance Mission for Iraq said on Thursday.
Many blame the current chronic instability, cycle of violence, and the emergence of extremist groups, such as the Daesh, on the US that invaded and occupied Iraq in March 2003.