US Activists Stage Protest in Support of Gun Control outside Capitol Hill (+Photos)
WASHINGTON, D.C. (Tasnim) – A number of US civil activists held a protest rally in front of the Capitol Hill to voice their outrage over the gun violence and call for efforts to tighten gun controls in the country.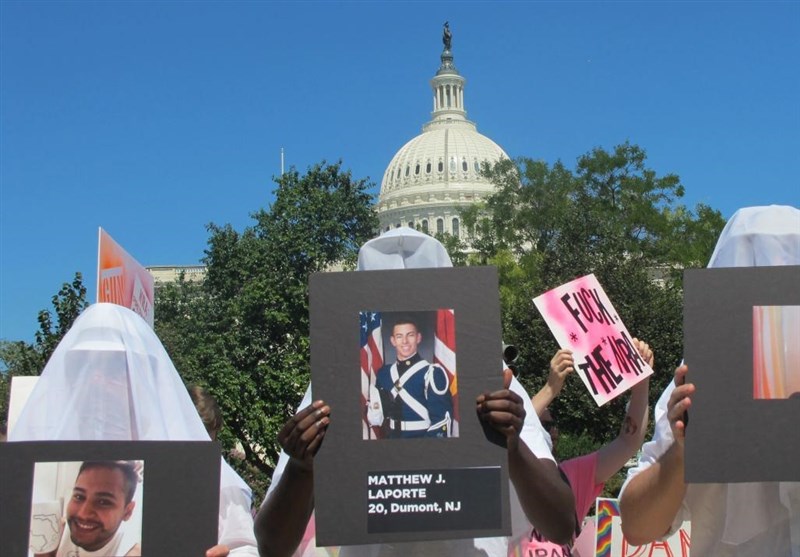 According to Tasnim dispatches, the peace activists staged the demonstration in Washington on Tuesday as congress returned from its summer recess.
Members of the Code Pink and Brady Campaign participated in the gathering to renew their call for prevention of gun violence.
Activists earlier in the day placed pink flyers from the Brady Campaign to Prevent Gun Violence on the doors of lawmakers' offices that note 4,500 people died from gun violence during the recess.
The US has been shaken by a string of shootings in recent years, including the 2012 massacre at Sandy Hook Elementary School, where a gunman killed 20 children and six adults. But Democratic-led efforts to tighten the nation's gun laws failed after that incident.