Yemeni Forces Seize Two Villages in Southwestern Saudi Arabia
TEHRAN (Tasnim) - Yemeni forces reportedly seized two villages in Saudi Arabia's southwestern border province of Jizan amid Riyadh's relentless military aggression against Yemen.
September, 07, 2016 - 16:42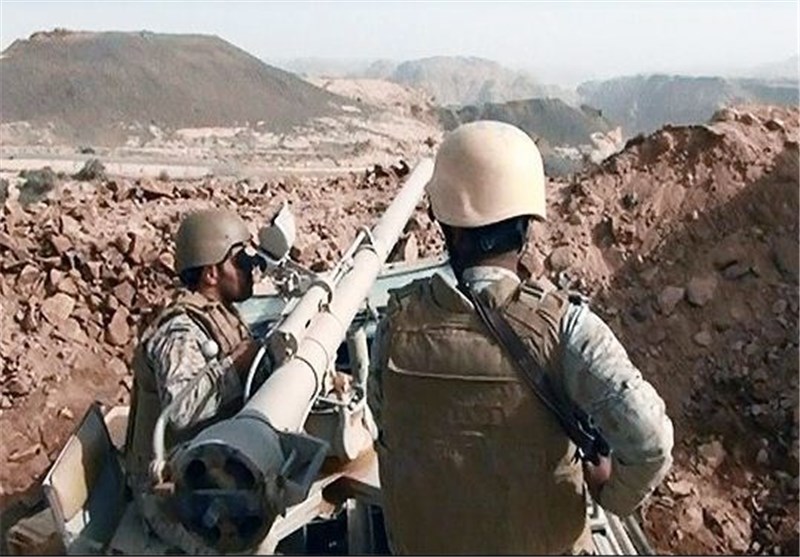 On Wednesday, Yemeni forces gained control over the al-Qarn and Dafinah villages in al-Khobe district, located 967 kilometers (601 miles) southwest of Saudi Arabia's capital, Riyadh, following fierce exchanges of gunfire with Saudi troops there, al-Masirah reported.
Tens of Saudi soldiers lost their lives during the bloody clashes, and scores of others sustained gunshot wounds.
A military source, speaking on condition of anonymity, said Saudi fighter jets carried out a raft of airstrikes against the positions of the Yemeni forces in the villages as part of attempts to retake them, Press TV reported.
Yemeni forces have stepped up their retaliatory strikes against Saudi Arabia in response to the intensification of the military campaign by Riyadh.
On Tuesday, Yemeni snipers fatally shot a Saudi soldier in the vicinity of a dam located about 15 kilometers (9.3 miles) southwest of Najran.
Fighters from Popular Committees, who are fighting alongside the Yemeni army against the Saudi invaders, also engaged Saudi forces in an area of the al-Khobe district, killing five soldiers.
Separately, Yemeni army units fired several Katyusha rockets at al-Shorfa al-Fawaz, al-Sadis and al-Homar military camps in Najran. However, there were no reports about possible casualties and the extent of damage caused.
The regular Yemeni army forces and the Popular Committees also fired a missile at an electrical substation in the Dhahran district of Saudi Arabia's southwestern region of Asir on Tuesday.
The projectile caused a raging fire in the substation, and gutted six military vehicles parked there.
According to Yemeni local media, more than 65 Saudi soldiers lost their lives as a result of joint attacks by Yemeni army units and Popular Committees last month.