At Least 21 Civilians Killed in Saudi-Led Airstrikes in Yemen: Residents
TEHRAN (Tasnim) – At least 21 civilians were killed in two separate airstrikes by the Saudi-led coalition in northern Yemen Saturday, residents said Sunday, as fighting intensified in the country.
September, 11, 2016 - 14:53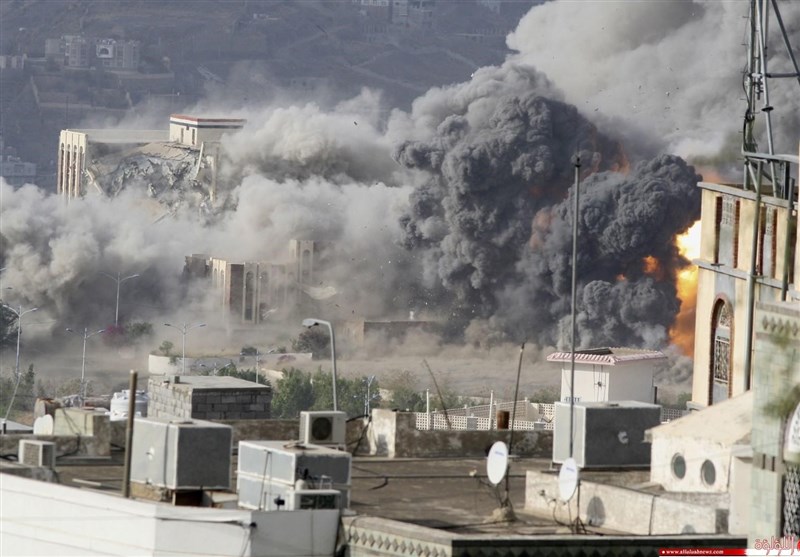 They said at least 15 civilians were killed when war planes targeted workers drilling for water in the Beit Sa'adan area of the Arhab district north of Sana'a, and that 20 other people were wounded.
Residents said Saudi-led coalition warplanes, apparently mistaking the drilling machine for a rocket launcher, bombed the site and killed four workers. The planes conducted a second raid when residents of the village rushed to the scene, killing at least 11 more and wounding 20.
A spokesman for the Saudi-led coalition could not immediately be reached for a comment, Reuters reported.
The coalition, which has been fighting to roll back gains made by the Houthi group since 2014 and restore power to fugitive former president Abd-Rabbu Mansour Hadi, a stauch ally of Saudi Arabia, has been under attacks by rights groups for targeting civilians.
Saturday's attacks were the latest in a series of strikes that have hit schools, hospitals, markets and private homes.