Muslims Hold Eid al-Adha Prayers in US Capital (+ Photos)
WASHINGTON, D.C. (Tasnim) – A group of Sunni and Shiite Muslims held prayers in the US capital of Washington, D.C. on the occasion of Eid al-Adha, one of the greatest religious festivals of Muslims.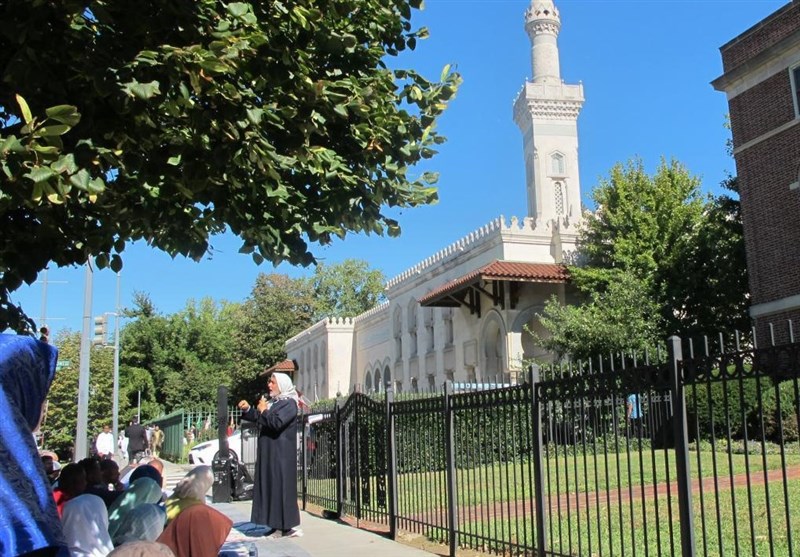 Muslims worldwide on Monday celebrated the Eid al-Adha (the Feast of Sacrifice), which marks the culmination of the annual Hajj pilgrimage, and performed congregational Eid prayers.
According to Tasnim dispatches, the Eid al-Adha prayers were also held outside the Islamic Center of Washington yesterday with a number of Shiites and Sunnis in attendance.
Addressing the worshipers at the event, Imam Muhammad al-Asi, a senior cleric who led the prayers, highlighted the Saudi regime's crimes and its attempts to change the US public opinion in favor of the rulers of the Arab country.
He said a meeting has been held recently between a group of former congressmen and representatives of the US mainstream media headed by Dennis Ross and Saudi Deputy Crown Prince Mohammed bin Salman, during which the Saudi official was informed of the negative view of the US community about the Riyadh regime.
In recent years, some Western countries, including the US, have been plagued with Takfiri terrorist groups like Daesh (also known as ISIS or ISIL), which are believed to have been created and supported by Saudi Arabia.