Palestinian Teenager Shot Dead by Israeli Troops in Al-Khalil
TEHRAN (Tasnim) – A Palestinian teenager who allegedly tried to stab an Israeli soldier near the flashpoint West Bank city of Hebron (al-Khalil) Tuesday was shot dead by Israeli troops, officials said.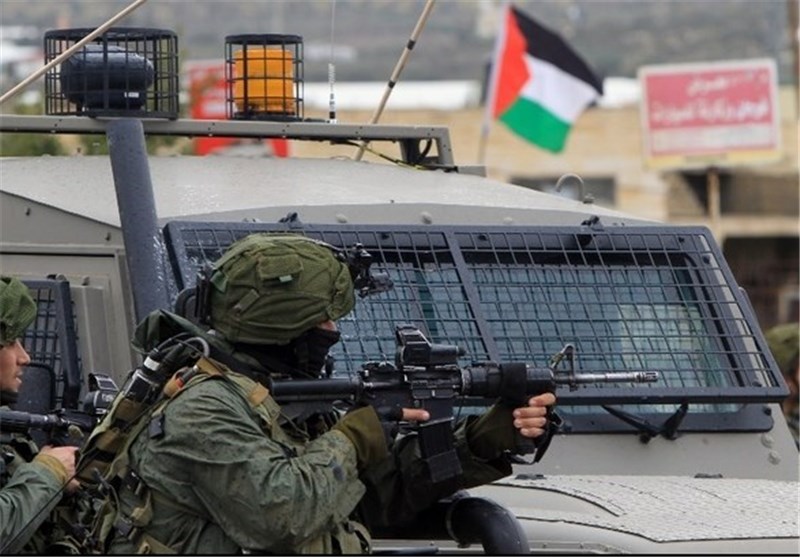 "An assailant armed with a knife attempted to stab an IDF (Israel Defense Force) soldier at a checkpoint at the entrance to (the village of) Bani Naim," an Israeli army statement said, as cited by AFP.
"Responding to the immediate threat, forces fired at the assailant, resulting in his death."
The Palestinian health ministry identified the alleged assailant as Issa Tarayra, 16, from Bani Naim.
On Monday afternoon, two Palestinians were killed by Israeli forces after allegedly carrying out a stabbing attack at a checkpoint near the holy Ibrahimi Mosque in al-Khalil.
Earlier in the day, Israeli forces had shot and injured a young Palestinian man at Herod's Gate in the Old City of Jerusalem (al-Quds) after over an alleged stabbing attack against two Israeli police officers. A female officer was said to have sustained serious wounds, and a male officer was allegedly moderately injured.
Separately, on Tuesday, Israeli soldiers arrested 27 Palestinians in separate raids across the occupied West Bank.
The occupied Palestinian territories have witnessed increased tensions ever since Israeli forces imposed restrictions on the entry of Palestinian worshipers into the al-Aqsa Mosque compound in East Jerusalem al-Quds in 2015.
Nearly 250 Palestinians have lost their lives at the hands of Israeli forces in the tensions since the beginning of last October.