Iran Fully Ready for South Korea Challenge, Carlos Queiroz Says
TEHRAN (Tasnim) – Iranian national football team's coach Carlos Queiroz said his players are fully ready for vital match against South Korea in the 2018 World Cup qualifier.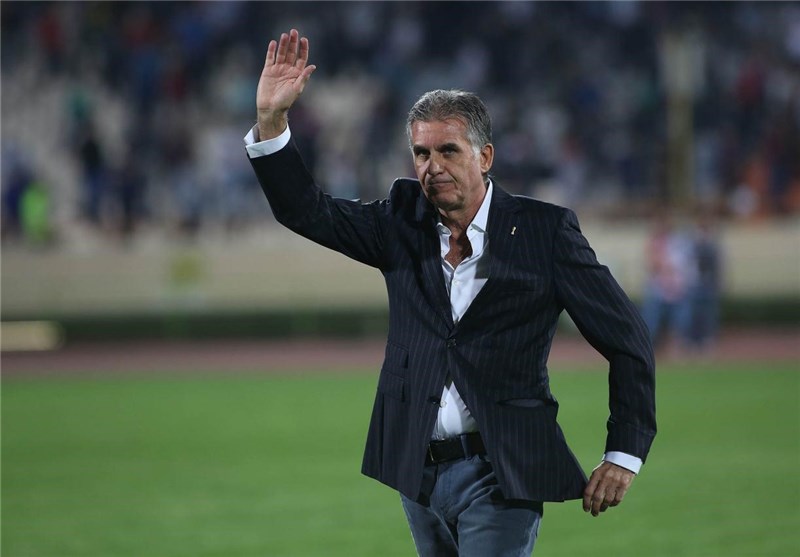 Group A leader Iran will host second-placed Korea Republic at the Azadi Stadium on Tuesday evening in a high-octane clash as both teams seek to solidify their hopes of securing a place at the finals of the FIFA World Cup Russia 2018.
"It's just another game on the road to Russia 2018. Our players are fully ready for this match. We are going to make the Iranian people happy. I hope fans will support us in this match," Queiroz said.
"We don't think about Korea Republic, we think about our qualification. We think about Korea as we think about China, Uzbekistan, Syria and Qatar."
"When we play against Korea it's a great challenge for us because they have great players and a great team. They have a lot of traditions, they have organized the World Cup and played at the World Cup many times," former Real Madrid coach added.
"It's a challenge every time we play Korea, we learn a lot. We don't have anything to lose when we play them but they have because they have the reputation of being a great team and a country that has organized a World Cup with great players and a great team," Queiroz concluded.