Iraqi Army Recaptures Nimrud amid Mosul Liberation Operation
October, 18, 2016 - 18:05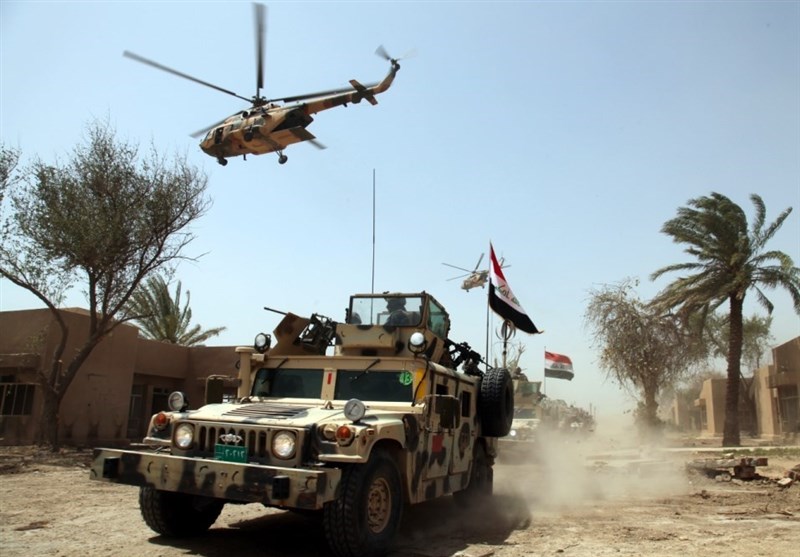 TEHRAN (Tasnim) – Iraqi troops managed to regain control of the ancient city of Nimrud in the north of the country, media reports said.
According to local media reports on Tuesday, the Iraqi army liberated Nimrud as part of a major operation to liberate Mosul from the Daesh (ISIL or ISIS) terrorists.
On Monday, the Iraqi military aircraft struck 30 vehicles in an area close to the border with Syria, a military source said.
The source added that the terrorists were mostly non-Arabs and that they were escaping Mosul toward Raqqah, which is Daesh's so-called headquarters in Syria.
Some 30,000 federal forces are leading the offensive in what is expected to be a long assault on ISIL's last major stronghold.
Iraqi forces on Monday readied weapons and ammunition as columns of armored vehicles headed towards Mosul from the town of Al-Shura, some 45 kilometers (30 miles) south of the city.
Prime Minister Haider al-Abadi had announced the beginning of the assault in a televised address earlier in the day.
"Today I declare the start of these victorious operations to free you from the violence and terrorism of ISIS," Abadi said.
Tuesday marks the second day of military operations by the Iraqi army, volunteer Shiite and Sunni fighters as well as Kurdish Peshmerga forces to liberate the city of Mosul, the last stronghold of Daesh Takfiri terrorists in Iraq, which they overran in June 2014.