Turkey's Erdogan Says Ankara Aims to Reinforce Troops on Iraq Border
TEHRAN (Tasnim) – Turkish President Recep Tayyip Erdogan said Turkey was aiming to reinforce its troops deployments in its Iraqi border town of Silopi.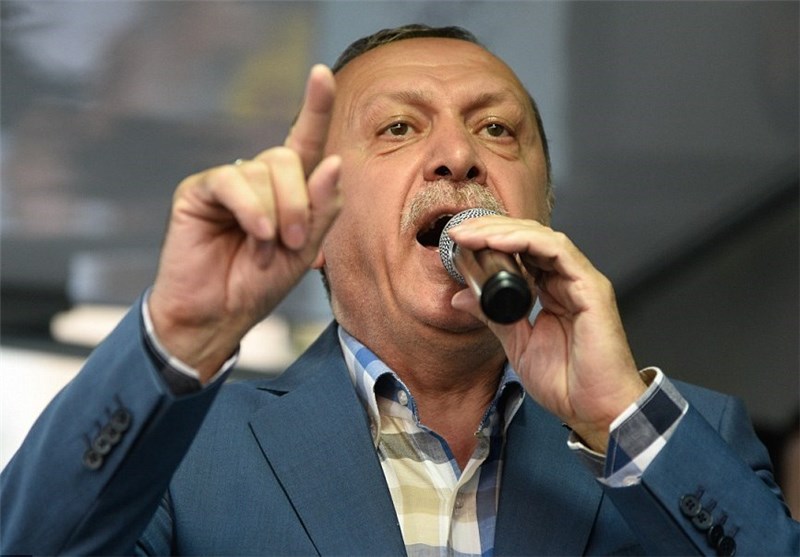 Speaking to reporters at a reception marking Republic Day in Ankara, Erdogan said the information he received had not confirmed such movement, Reuters reported on Saturday.
He gave no details on the numbers of reinforcements, or what the different response would be.
The remarks came after Iraqi Popular Mobilization Units said they have started an offensive against Daesh (ISIL or ISIS) positions west of Mosul, which will target Tal Afar.
Earlier, Hashd al-Shaabi spokesman, Ahmad al-Assadi, announced that their forces have begun operations aimed at cutting supply routes between Mosul and Raqqah by freeing Tal Afar.
There are reports that about 50,000 Iraqi ground troops are involved in the Mosul offensive, including 30,000 army troops, 10,000 Kurdish Peshmerga fighters and the remaining 10,000 from police and Popular Mobilization Units.
Iraqi forces have so far liberated nearly 80 towns and villages ever since they began the decisive battle on October 17.