Pakistani Opposition Says 2 Supporters Killed in Clashes; 1,500 Detained
TEHRAN (Tasnim) – Pakistan's largest opposition party said on Tuesday that two of its supporters have died from police use of tear gas to prevent hundreds of supporters from entering the capital, Islamabad, for a planned protest demanding the prime minister step down.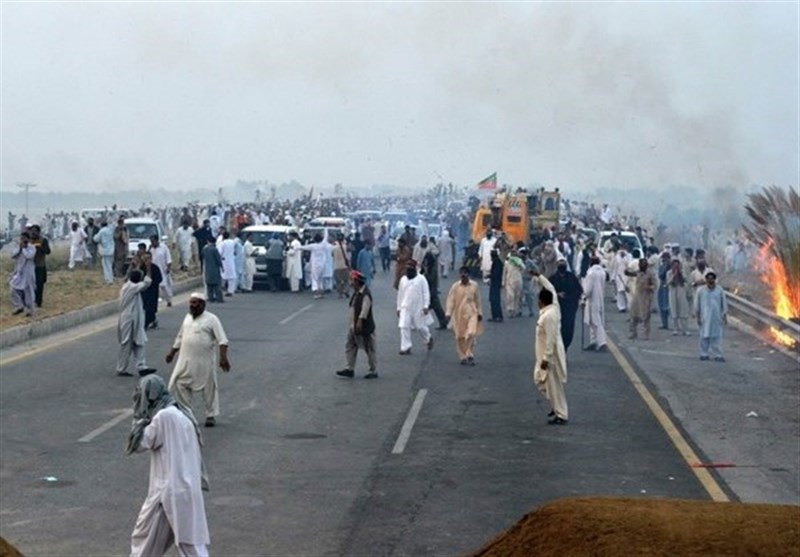 "Two of our workers have been killed due to excessive use of expired tear-gas shells," said Shah Mehmood Qureshi, a senior leader of opposition party Pakistan Tehreek-e-Insaf (PTI) said on local Geo TV.
Local authorities could not immediately be reached to confirm any deaths.
Hundreds of supporters of the cricketer-turned-politician Imran Khan clashed with police overnight trying to enter the capital for a planned citywide shutdown on Wednesday.
Pakistani police arrested at least 1,500 supporters of opposition leader Imran Khan ahead of the massive rally.
Khan says anti-government protests would continue until the Sharif administration offers an appropriate response to the corruption allegations.
Leaked confidential documents from the Panamanian Mossack Fonseca law firm have shown how the company helped rich and powerful clients across the world with shady businesses. The clients reportedly include three of Sharif's children who carried out business transactions that could be judged as money laundering and tax avoidance.
The leaked records revealed that Sharif's children, Hasan, Hussain and Maryam, not only owned offshore companies, but also real estate property in London. Sharif's family denies any wrongdoing.
People in Pakistan, with Imran Khan at the helm, are asking for an inquiry to determine how Sharif's children made all that money to buy the offshore companies and real estate in London's prime locations, and whether they had paid due tax on their income.