Iran A Very Organized Team: S. Korean Midfielder Sung-yueng
TEHRAN (Tasnim) – South Korean football team's midfielder Ki Sung-yueng says that there is no excuse but Iran is a very organized and big team.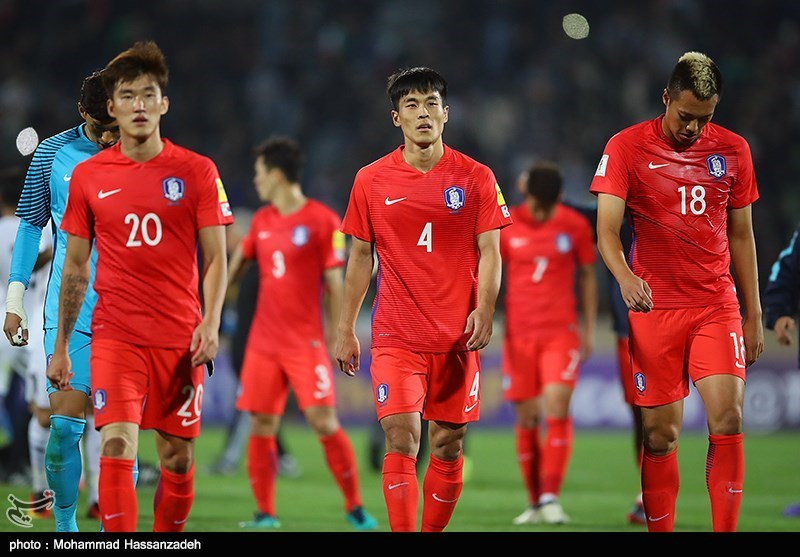 Ki Sung-yueng blamed a demanding travel schedule for his below-par performance as Korea Republic slipped to their first defeat of their FIFA World Cup Russia 2018 qualifying campaign against Islamic Republic of Iran.
Ki and his compatriots were comprehensively outplayed in their 1-0 loss against Carlos Queiroz's side, with the defeat dropping the nine-time FIFA World Cup finalists into third place in Group A behind Iran and Uzbekistan.
"We are a little bit disappointed, but it's always difficult," the Swansea City midfielder told the-AFC.com. "I have to fly from London to Korea to play a game and then fly again to Iran in very harsh circumstances. Maybe some people will say it's an excuse but it is hard to play in these games."
"Iran is very organized and defensively. The team is very good, and physically and a big team. We didn't handle that very well in the game. But we don't need to be disappointed because there are a lot of games to come which we can win and we can get a good result in the next game. We need to find out what went wrong and then improve in the next game," he added.
The Iranians dominated proceedings and won thanks to Sardar Azmoun's solitary goal in the 25th minute, handing the Koreans their first loss of the final phase of qualifying for Russia 2018.
The defeat leaves Korea on seven points from their first four games, two behind second-placed Uzbekistan and a further point adrift of Group A leader Iran. Uli Stielike's side face the Uzbeks in its next game in Jeju on November 15 and Ki is confident he and his team mates can bounce back in the coming games.
"It's a hard situation, always because Iran is one of the toughest teams in Asia," said Ki. "I heard they stopped the league for three weeks for the national team, so as a team they are very organized and their team work is very good. And also it's always hard in this stadium. There will be some reasons but I don't want to say why we lost the game. Maybe we aren't good enough, but I don't know."
"But I believe my team mates and I have enough quality to do well in our next games. This game was really a bit difficult and there are a lot of circumstances that made it very difficult. Our next game is at home and then we have two games in March, so we need to look forward to winning those game," Ki concluded.