Mcconnell: US Senate to Extend Iran Sanctions
November, 17, 2016 - 17:27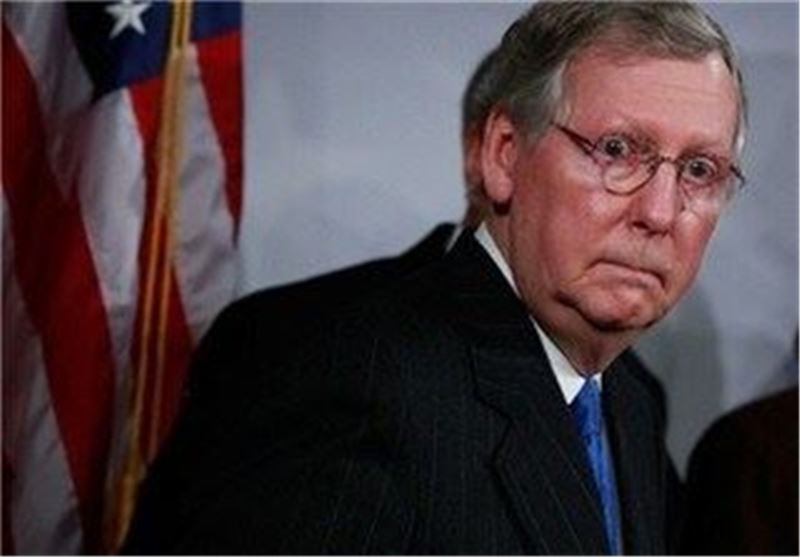 TEHRAN (Tasnim) – US Senate Majority Leader Mitch McConnell (R-Ky.) said Wednesday that the Senate will vote to extend sanctions on Iran before the end of the year.
"Yes, we are going to pass that," he told reporters, asked about the Iran Sanctions Act (ISA). "We're going to take up the House bill. I think it's already held at the desk. And we're going to pass it."
The House voted Tuesday 419-1 to extend the ISA, currently set to expire before 2017, for 10 years.

Senate Republicans had initially hoped to pass an ISA extension as part of a broader bill of new sanctions on Iran amid lingering fallout over the Iran nuclear agreement and a string of ballistic missile tests.

A proposal backed by Sen. Bob Corker (R-Tenn.), the chairman of the Foreign Relations Committee, as well as GOP Sens. Tom Cotton (Ark.), Dan Sullivan (Alaska) and Marco Rubio (Fla.), and Democratic Sens. Joe Manchin (W.Va.) and Bob Menendez (N.J.) — who both opposed the nuclear agreement — would extend the sanctions for 10 years.

It would also include mandatory new sanctions and limitations on a president's ability to use national security waivers.

But that proposal had gained pushback from some Democrats, and Corker acknowledged on Wednesday that the Senate would pass a "clean" 10-year extension, the Hill reported.

Top Democrats, including Minority Leader Harry Reid (Nev.) and incoming Minority Leader Chuck Schumer (N.Y.), backed a 10-year extension of the law earlier this year.

The move comes as the Obama administration has advised the Republican-dominated Senate not to impose more sanctions on Iran after the historic nuclear agreement between Tehran and six world powers.
Iran and the Group 5+1 (Russia, China, the US, Britain, France and Germany), reached the comprehensive nuclear deal, known as the Joint Comprehensive Plan of Action (JCPOA), in July 2015 and implemented it in January 2016.
Secretary of Iran's Supreme National Security Council (SNSC) Ali Shamkhani has said that the extension of anti-Iran sanctions by the US equals a breach of the JCPOA.