Anti-Trump Protest Held outside White House (+Photos)
December, 04, 2016 - 18:28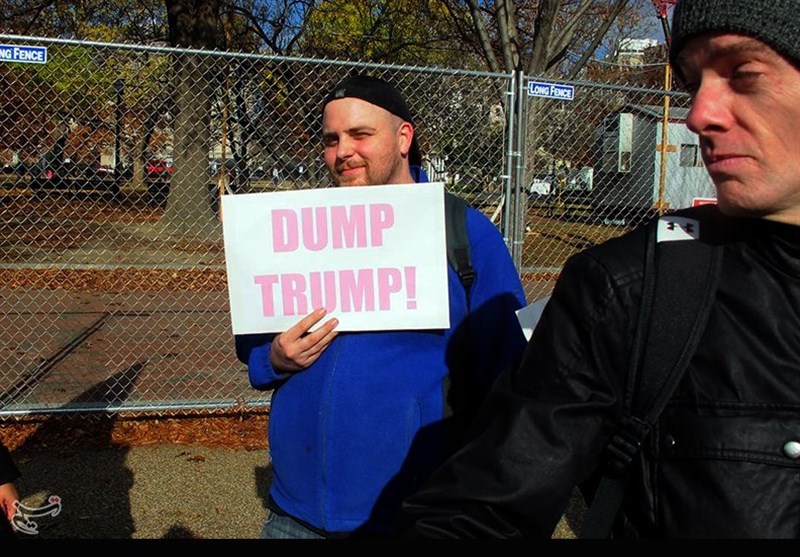 WASHINGTON, DC (Tasnim) – Dozens of US citizens and activists staged a protest rally in Washington to voice their outrage at election of Donald Trump as president of the United States.
According to Tasnim dispatches, the demonstration was held in front of the White House on Saturday.
The protesters chanted slogans and held placards reading "Dump Trump!" and "Electoral College: No to Trump," among others.
Anti-Trump protests have spread across the US in recent months because of his controversial comments that critics view as racist, xenophobic and sexist.