Trump Wants to Cancel Boeing's Air Force One Contract
December, 07, 2016 - 14:49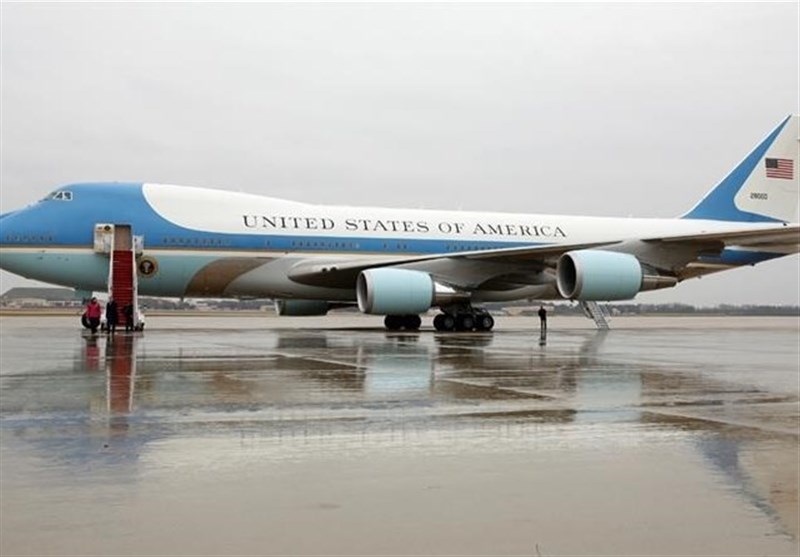 TEHRAN (Tasnim) – US President-elect Donald Trump urged the government to cancel an order with Boeing Co for a revamped Air Force One, saying costs were out of control.
Air Force One is one of the most prominent symbols of the US presidency. It has been used by US presidents since 1943, according to the company's website.
It was not immediately clear what prompted his complaint about Boeing and the presidential plane on Tuesday, but Trump's transition team said he aimed to send a clear message that he intends to save taxpayers' money after he takes office on January 20.
Boeing is building a brand new 747 Air Force One for future presidents, but costs are out of control, more than $4bn. Cancel order!" Trump said on Twitter.
The budgeted costs for the Air Force One replacement program are $2.87bn for the fiscal years 2015 through 2021, according to budget documents.
Trump, who has vowed to use his skills as a businessman to make good deals that benefit American taxpayers, then made a surprise appearance in the lobby of Trump Tower in New York, where he amplified his comments.
"The plane is totally out of control. I think it's ridiculous. I think Boeing is doing a little bit of a number. We want Boeing to make a lot of money, but not that much money," he said, Al Jazeera reported.
A spokesman for Boeing said the company had no immediate comment. Boeing shares slumped almost one percent after Trump's tweet.