France at Odds with Germany over Greek Debt Relief
TEHRAN (Tasnim) – France opposes the decision by the eurozone to suspend debt relief for Greece after Greek Prime Minister Alexis Tsipras hiked spending for pensioners, French Finance Minister Michel Sapin said Thursday.
December, 15, 2016 - 17:17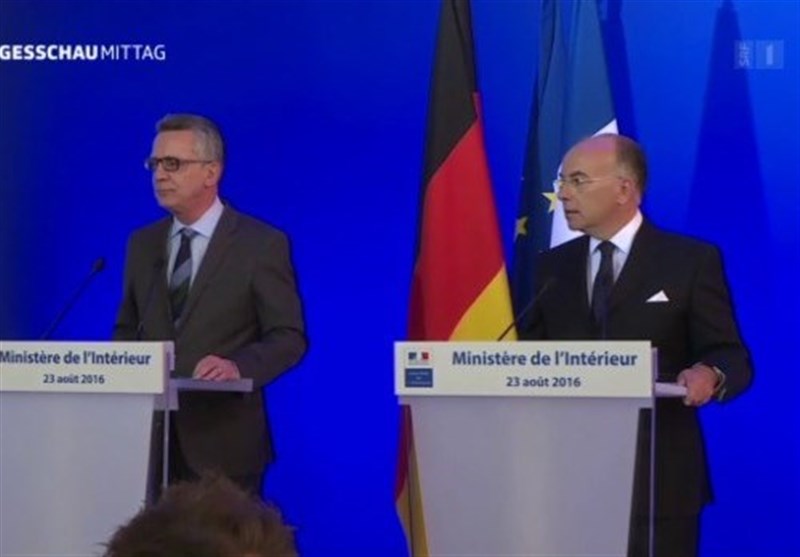 Sapin suggested the decision had not been taken unanimously by the 19-member eurozone, with austerity champion Germany known to have pushed for cutting off further aid to the debt-wracked country.
"Individual statements are not the collective statements of the eurogroup," Sapin told reporters, putting France at odds with the decision announced on Thursday morning.
Sapin also backed Tsipras, saying that "no government has kept its promises as much" as his.
France has traditionally taken a far softer line on Greece than Germany during the years of negotiations over Athens' crippling debt and need for bailout funds.
Sapin insisted that "the debt relief measures will be put in place" despite the decision announced on Thursday by Eurogroup chief Jeroen Dijsselbloem, the head of the eurozone club, according to AFP.
The measures in question were agreed by eurozone ministers on December 5 in the face of criticism by the International Monetary Fund that they fell well short of what was necessary to get Greece back on its feet.
Leftist premier Tsipras plans to implement a one-off payout to 1.6 million low-income pensioners, along with a sales tax break for islands sheltering thousands of migrants.
The Greek parliament is set to vote on the payments on Thursday evening which would affect retirees who have a pension of less than 850 euros a month at a total cost of 617 million euros ($646 million).
The payments could violate the terms of Greece's third bailout, agreed in July 2015 after six months of bitter talks that nearly saw Athens crash out of the euro.
Under the bailout agreed with eurozone countries, Greece has committed to making a host of economic reforms and must submit to oversight of its budgets and spending plans.