Manhunt Underway after 39 Killed in Istanbul Nightclub Gun Attack
TEHRAN (Tasnim) – Police in Istanbul launched a manhunt Sunday for a gunman who killed at least 39 people, many of them foreigners, at a nightclub packed with New Year's revellers, in an attack officials described as a terrorist act.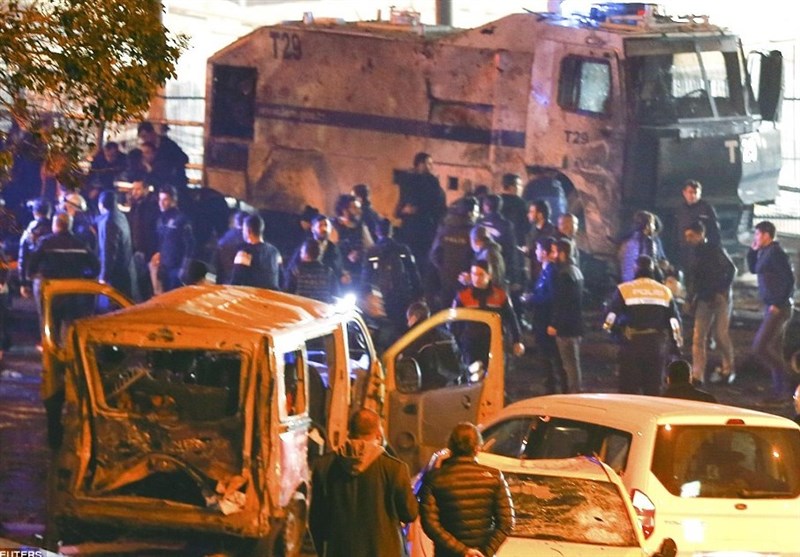 The gunman shot his way into the Reina nightclub at around 1:15 a.m. (2215 GMT), just over an hour into the new year, killing a police officer and a civilian as he entered before opening fire at random inside, Reuters reported.
Some witnesses spoke of multiple attackers, but officials have not confirmed this.
Turkish Interior Minister Suleyman Soylu said 15 or 16 of those killed were foreigners but that only 21 of the bodies had so far been identified. He said 69 people were in hospital, four of them in a critical condition.
"A manhunt for the terrorist is underway. Police have launched operations. We hope the attacker will be captured soon," he told reporters.
The attack again shook Turkey as it tries to recover from a failed July coup and a series of deadly bombings in cities including Istanbul and the capital Ankara, some blamed on Daesh (ISIL or ISIS) and others claimed by Kurdish militants.
The club, one of Istanbul's most iconic that is popular with locals and foreigners alike, overlooks the Bosphorus Strait separating Europe and Asia in the city's cosmopolitan Ortakoy district.
Around 500 to 600 people were thought to have been inside when the gunman opened fire, broadcaster CNN Turk said. Some jumped into the waters of the Bosphorus to save themselves and were rescued by police.
Istanbul Governor Vasip Sahin said the attacker had used a "long-range weapon" to "brutally and savagely" fire on people, apparently referring to some sort of assault rifle.
Istanbul, Turkey's most populous city, has seen several attacks this year, the latest on Dec. 10, when two bombs claimed by Kurdish militants exploded outside a soccer stadium, killing 44 people and wounding more than 150.
In June, around 45 people were killed and hundreds wounded as three Daesh terrorists carried out a gun and bomb attack on Istanbul's main Ataturk airport.