Germany Welcomes Syria Truce: Spokesman
TEHRAN (Tasnim) – German Foreign Ministry spokesman Martin Schaefer on Monday said Berlin welcomes the ceasefire in Syria brokered by Russia and Turkey.
January, 02, 2017 - 17:05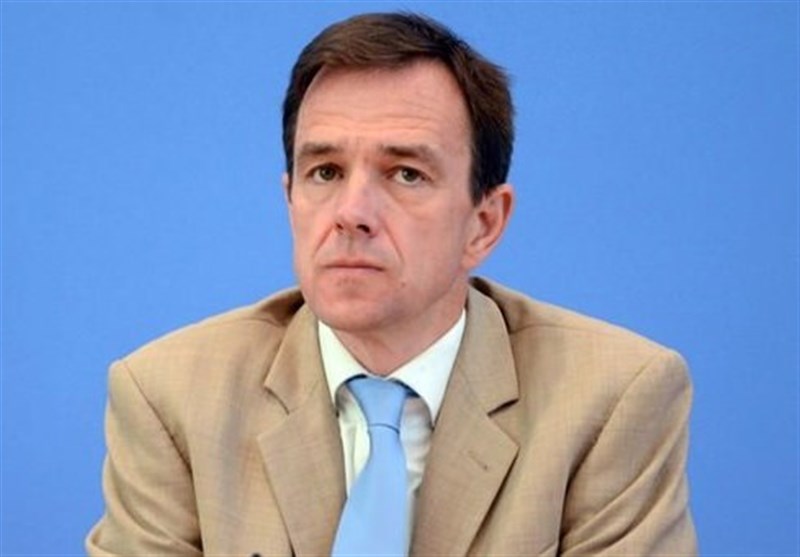 The ministry spokesman also referred to the upcoming peace talks in Kazakh city of Astana and said the future of Syrian President Bashar Assad and other Syrian internal issues should be discussed at the negotiations.
"The issue of fate and future of Syrian President Bashar Assad, the issue of Syrian society, all of these issues should be discussed at the talks in Astana and in the future," Schaefer said.
"If it [the ceasefire] holds, it will create a platform for a political [reconciliation] process," Schaefer said, Sputnik reported.
On Saturday, the UN Security Council unanimously adopted a Russian-Turkish resolution on a ceasefire regime in Syria, as well as on holding political talks between the Syrian government and opposition groups in Astana, Kazakhstan in January 2017.
A day earlier, a nationwide ceasefire between Syrian government troops and several opposition factions came into force. Russia and Turkey serve as guarantors of the deal which paves the way for negotiations between the warring parties.